Description
The Revue Film Society presents a Free Community Screening of A CHRISTMAS STORY, in support of the Parkdale Community Food Bank.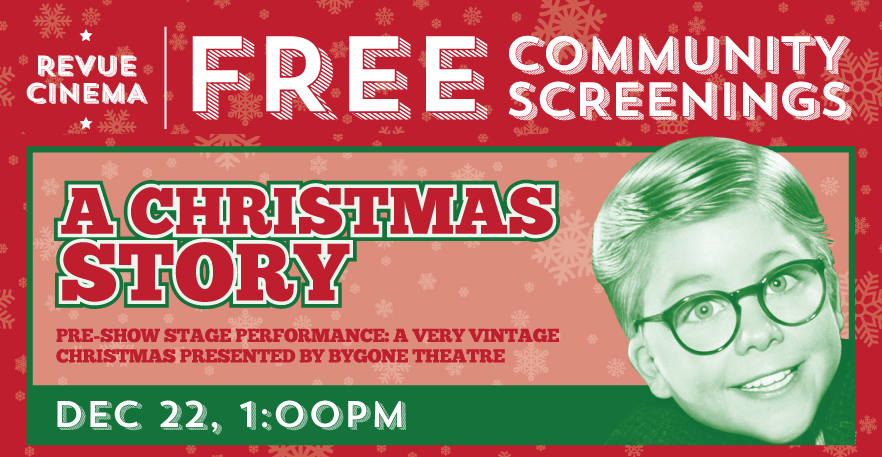 We will be collecting donations for the Parkdale Community Food Bank!
Our annual Holiday Community Screenings would not be possible without the support of various businesses and partners in the community: Reunion Coffee Roasters | Pollock's Home Hardware | Master Mechanic High Park | Dollfactory by Damzels | Scout | The Mercantile | Sweetpea's | Meridian Credit Union | Bill Mohan Sutton Real Estate | The DuHamel Family
Please note that since this Revue Film Society event is free, it is our policy to overbook to ensure capacity. We will begin releasing unclaimed seats to the rush line 5 minutes before the start of the event. In case of a full house, your reservation may not guarantee admission. Please note that only 2 tickets can be reserved per order. We recommend you arrive early! Please: do not reserve more than two tickets per order so that everyone in the community can enjoy the film!