Learn all you need to know for a career in cybersecurity!
About this event
Jumpstart your cybersecurity career with free education from TechnoEdge Learning!
The CompTIA A+ Prep Live Training Seminar will introduce participants to the basics of networking and security. It will cover baseline security topics that are core to the IT helpdesk role including detecting and removing malware, addressing privacy concerns, physical security and device hardening.
Participants will also learn about CompTIA's unique approach to competency in operational procedures. As an Authorized Delivery Partner, TechnoEdge Learning uses CompTIA curriculum and approved CompTIA certified instructors. It is the ideal course for anyone who is looking to upskill or transition into the IT sector. This course will provide participants with the opportunity to view CompTIA labs, practice tests and more. CompTIA A+ is the perfect introduction for those who are looking for a career in cybersecurity.
Instructor: Gary Cocklin
Gary Cocklin is a cybersecurity and information technology professional based in the United Kingdom. He has extensive experience in communications, IT and cybersecurity, gained through more than fifteen years working with the UK Royal Air Force. Before instructing, Gary was employed within an expeditionary communications section, responsible for the installation, maintenance and global security of networks and IT systems. He then moved into cybersecurity instruction where he delivers several industry-standard courses and certifications to students of varying experience levels. Gary holds a BSc in Computing and will complete an MSc in Cyber Defence and Information Assurance in 2022. His current certifications include CISSP, CISM, CRISC, CASP+, PenTest+, CySA+, Security+, Cloud Essentials+, APM (PMQ), ITIL and PRINCE2.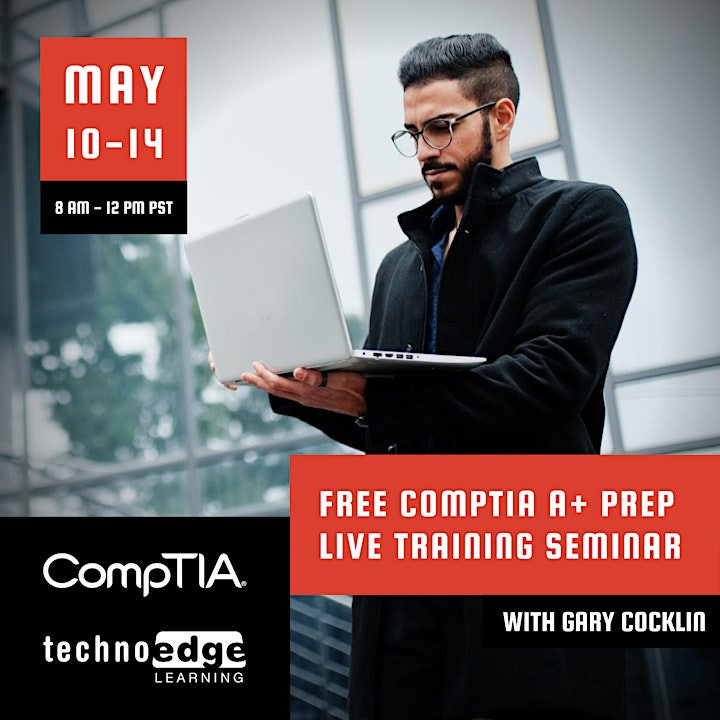 Organizer of Free CompTIA A+ Prep Live Training Seminar