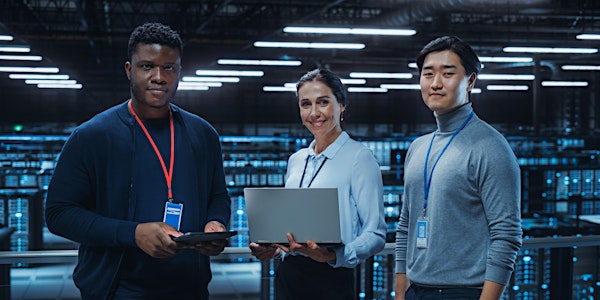 Free Cyber Security Diploma in 12 Weeks!
Free Cyber Security Diploma in 12 Weeks!
About this event
Cyber Security Alliance Ontario will provide eligible individuals with the needed skills to achieve careers in Cyber Security.
YMCA of Greater Toronto is coming together with education partner Lighthouse Labs to offer a fully funded program, by the Government of Ontario and Government of Canada, for a 12- week Cyber Security bootcamp to help bridge the gap between the ever growing demand for Cyber Security, and the skill based barriers faced by unemployed and underemployed Ontarians.
Wondering how this initiative will leave you job ready with an industry-recognized Cyber Security diploma in just 12 weeks?
Bring all your burning questions to our online info session. Speak with both YMCA of Greater Toronto to learn more about eligibility, and also with Lighthouse Labs' team members to learn about their education methodologies and philosophies.
📌 What will be Covered?
What YMCA and Lighthouse Labs offer in the Cyber Security Alliance Ontario Program?
Technical Skills - Why Cyber Security?
Overview of the Cyber Security program & what's included.
Admissions process and eligibility
A day in the life of a Lighthouse Labs Student
Career Services, and pre-employment training
Important Dates
Open Q&A
Attend this orientation session and learn more about technical mentorship and personalized learning and supports being offered through this program. Limited spots available.
*By registering for this orientation, you consent to receive email communications from Lighthouse Labs and YMCA of Greater Toronto.