Description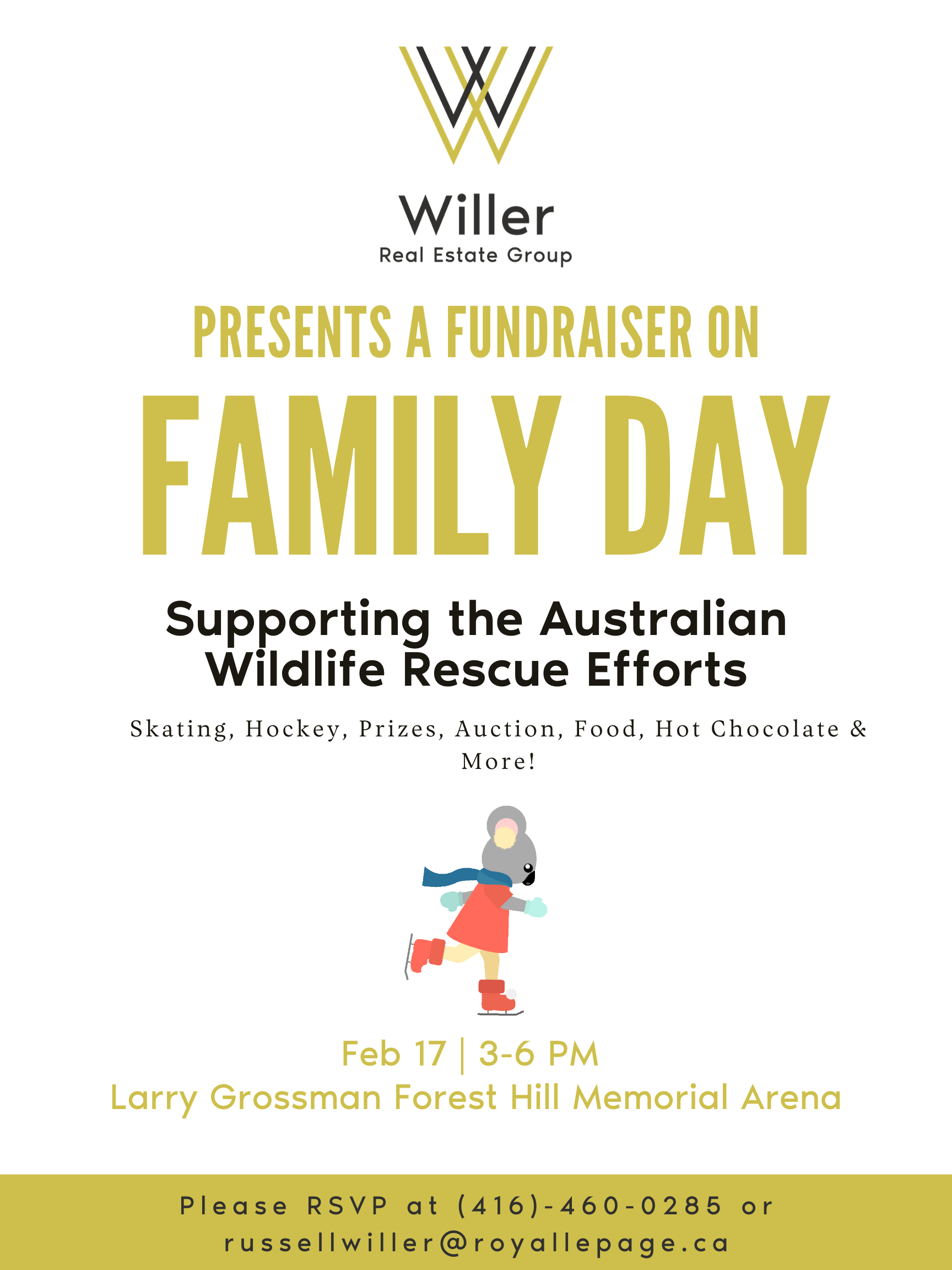 Looking for a Fun Family Day Activity?
Join us on Monday, February 17th at the Larry Grossman Forest Hill Memorial Arena for a day of skating, hockey, prizes, food, and more. Proceeds from the event will be donated to WIRES (NSW Wildlife Information, Rescue and
Education Service Inc.) to support their wildlife rescue efforts in Australia. See our poster below for more details.
Come have a good time, for a good cause, and RSVP today!