Description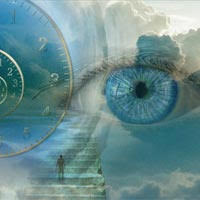 Date: October 3, 2017
Time: 7:00 to 9:00 pm
Location: Ontogony Centre, 2667 West Broadway, Vancouver, BC
Facilitator: Dr.Carlos de León

Join Dr.Carlos de León for an evening which introduces you to the Ontogonic vision and objectives offered in the upcoming Therapeutic Hypnosis Training, the first module is January 25, 26, 27, 28, 2018. This Advanced Training Program is an extraordinary personal and professional opportunity!

CLICK HERE TO SAVE YOUR SEAT WITH ONTOGONY EVOLUTION

Please RSVP - Space is limited to ensure an intimate setting, as such, we kindly request that you contact Ontogony at info@ontogony.com should you be unable to honour your commitment to come.
Thank you in advance, the next person on the waiting list will appreciate being offered your seat.

Please feel free to contact our Team for further information.
We look forward to hosting you at the Ontogony Evolution Centre!


Warm Regards,
On behalf of Dr. Carlos de Leon

The Ontogony Team