Description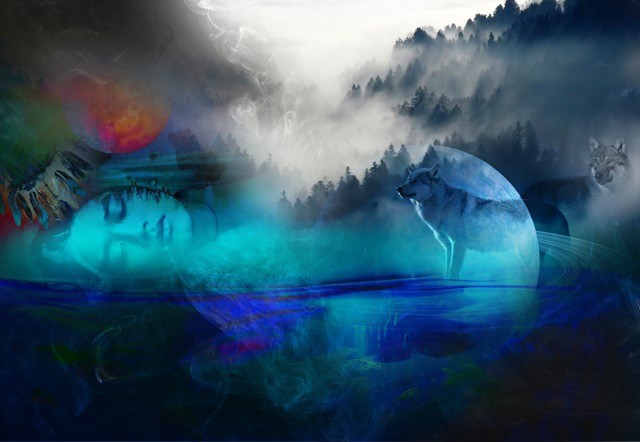 Our In-House Event is FULL, so join us on FACE BOOK to View our Live Streaming Option!
If you are interested in the magical world of shamanism or just curious about the possibilities available to the world we live in, you are invited to join us virtually for our Community Event, sponsored by Float House and Ontogony Evolution. As the response has been overwhelming, and we are at capacity for our gathering on April 11, 2018, join us by 'Live Streaming the Event on Face Book'.
Join us for an evening learning more about 'Shamanic Realities in the Upper, Middle and Lower Worlds". Hear Dr. Carlos de León and get a taste of his extraordinary approach – a blend of psychology and science, ancient wisdom, spiritual traditions, a bit of magic, a lot of fun. Register, online you will receive the PDF, Audio and an Ontology Gift of DeLIGHT after the Event!
YOUR HOSTS…
ONTOGONY EVOLUTION & Dr. Carlos de León
The Ontogony Centre supports a multi-faceted inquiry embracing scientific research, spiritual tradition, modern techniques and ancient teachings with an ultimate goal of providing a practice in Divine Grace and a conscious experience of the true nature of the Self. The term Ontogony derives from the Greek roots for Self-Realization or The Becoming of the Self. Ontogony's newest centre in Vancouver is part of a long-standing international community of students and seekers interested in developing their human potential and fostering a culture of enlightened consciousness. Because the curriculum is so multi-cultural and explores the depths and differences of so many great traditions, Ontogony offers a range of paths to anyone on a journey of real self discovery.
is the first commercial float tank centre in Vancouver to open in more than 20 years. It specializes in flotation therapy, an environment specifically designed to reduce external sensory input and to calm the central nervous system. With 6 locations in BC and Alberta, Float House is dedicated to the practice of floating with a vision of healing and higher consciousness. A plethora of data exists which empirically supports the benefits of floating. . Visit Float House for more info. Float House founders, Andy and Mike Zaremba are also the hosts of Vancouver Real.

is a spin-off podcast encouraged and inspired by London Real. This is a podcast created and hosted by Brian Rose produced out of London, England. Brian was a guest on the Joe Rogan Experience podcast where he threw out the offer that any one from any city was welcome to create a "Real" podcast from wherever they may be from. Andy and Mike Zaremba heard this and decided to go for it, and from that Vancouver Real was born.