Description
Free Family Movie at the Revue.
The Parkdale—High Park Liberals and Arif Virani MP present a Free Family Movie.
Come and share with your family the classic, The Wizard of Oz.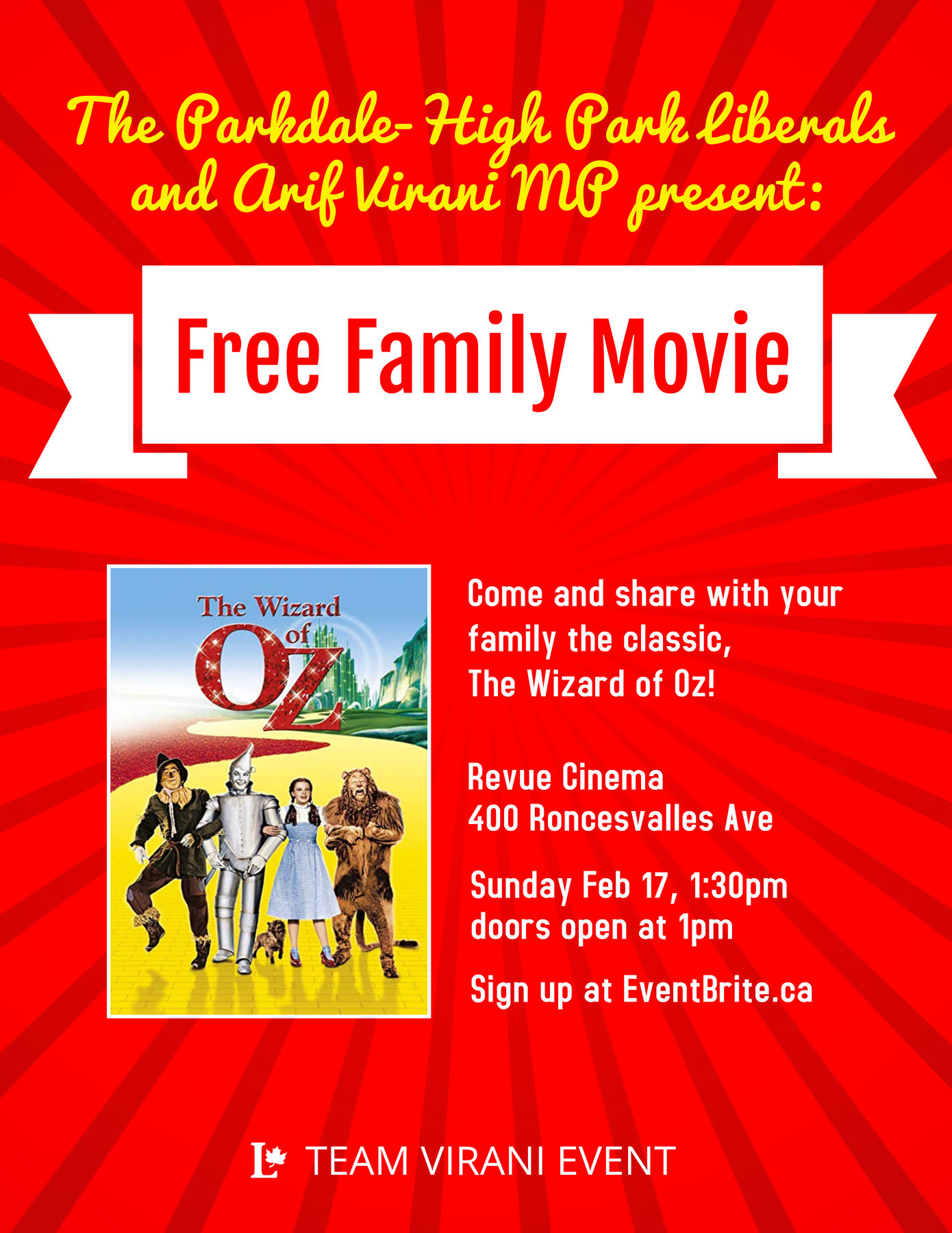 About the movie
THE WIZARD OF OZ
USA 1938 112min. G
Directed by Victor Fleming
Starring Judy Garland, Ray Bolger, Margaret Hamilton
Dorothy Gale is swept away from a farm in Kansas to a magical land of Oz in a tornado and embarks on a quest with her new friends to see the Wizard who can help her return home to Kansas and help her friends as well.