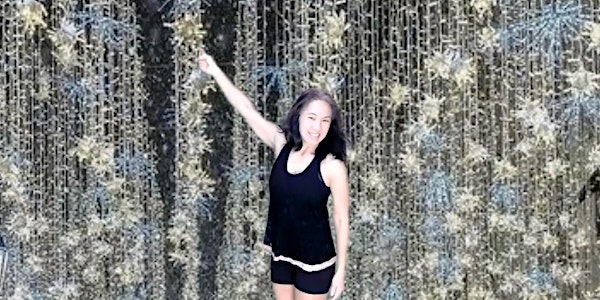 FREE Friday Zumba FUNdamentals Online Class for Beginners, over Zoom
FREE beginners Zumba FUNdamentals class, one Friday every month. Join as many classes as you like. New songs and choreography every month.
About this event
This is a beginner's class. I will walk and talk you through the choreography to the songs, before we put the moves to music. Try a FREE online Zumba Dance Fitness Class on Zoom. Great fun and the best stress reliever. Enjoy choreographed moves to great music. No judgement zone! Dance like no one is watching! Anyone and everyone is welcome! This class will be scheduled once per month on a Friday. Email me at CATHYLEE2323@GMAIL.COM to get on the event notification distribution list. This class will always be FREE. Join as often and as many classes as you like.
No obligation, no commitment. Choreo walk-thru for new songs, every class!
The Zoom link will be emailed to you in a Google Calendar meeting invitation. Only respond to the meeting invitation i.e. click 'yes' or 'accept'; if, you use Google Calendar. If you don't use Google Calendar, join the meeting directly from the meeting invitation, by clicking on the Zoom link. Feel free to email me at CATHYLEE2323@GMAIL.COM; if, you need the Zoom link resent to you.
See video clips from our classes on FB @ZINCathyLee @Zumba.on.Zoom IG @Zumba.on.Zoom Twitter @zumbaonzoom
Note: The Zoom session will be recorded; but, only the host's screen is recorded. None of the participants screens will be recorded. The recording is used to post the choreography walk-throughs on the class Facebook page : @ZINCathyLee
Once you are confident and comfortable with your Zumba skills, you can register for our regular Zumba classes on Eventbrite: https://www.eventbrite.ca/e/online-zumba-dance-fitness-class-over-zoom-tickets-340224409367