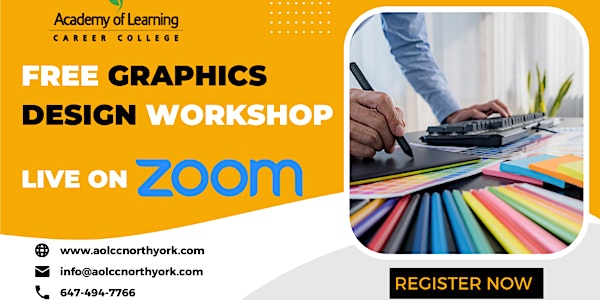 Free Graphics Design Workshop 8th October 2022
Join the insightful yet FREE GRAPHICS DESIGN WORKSHOP on 8th October 2022 and get all the basics on Graphics Design.
About this event
Want to enhance your design abilities? The Free Graphics Design Workshop at AOLCC is quite interactive. All the basic understanding regarding Graphics Design will be shared with the attendees in this workshop. With a variety of graphics design assignments, including poster design, magazine layouts, logo design, photo editing and more. Students will indeed receive a lot of experience in graphics design with this insightful workshop.
To know more about it or enroll:
🏛️ Visit-https://aolccnorthyork.com/events/free-online-graphic-design-workshop/
☎️ (647) 494-5544
✉️ info@aolccnorthyork.com
#graphicsdesign #GraphicsDesignWorkshop #graphicdesigndiplomaincanada #photoshop #illustrator #career #canada #diploma #photoediting