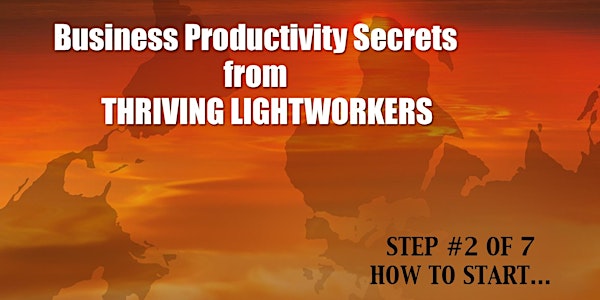 Free NEW WORLD Entrepreneur Q & A - Discover Step #2 of 7 : HOW TO START...
Have you actualized the results you desire as an entrepreneur? Would you like to become the LEADER of your LIGHTWORKER journey?
About this event
Then, this Business Productivity Thriving Secret is WHAT YOU'RE LOOKING FOR.
Discover "HOW TO START…"
The 2nd of 7 ESSENTIAL & EASY STEPS to PROPEL your SPIRITUAL OFFERINGS!
EMPOWER YOURSELF & CREATE a Thriving Practice!
We believe in YOU.
Join us LIVE for this SECOND Q & A!
And receive FREE Group Coaching from Julie Corbeil, founder of the NEW WORLD Entrepreneur School!
What would it take for you to be ready to ACTIVATE all your SOUL'S capacities and HONOR what you came here to do?
Register TODAY!
Learn more @ NEW WORLD ENTREPRENEUR SCHOOL!