FREE online youth leadership program for ages 13-18 where they can earn volunteer hours!
About this event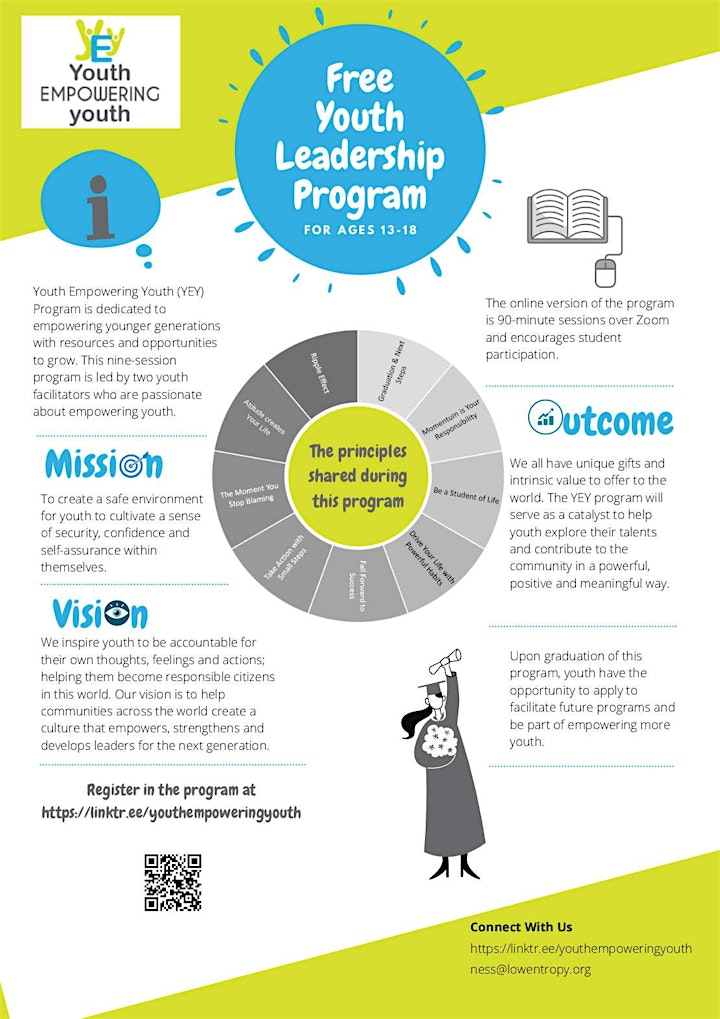 Programs Details:
9 sessions, 1.5 hour long sessions
Tuesdays and Thursdays
Jul 5 - Aug 2
Delivered through Zoom
Earn up to 15 Volunteer Hours!
Potential paid future opportunity to lead future programs.
Youth Empowering Youth (YEY) is a developmental movement led by teens for teens to nurture, support, and strengthen young leaders. Attend all sessions and complete the session activities to earn up to 15 volunteer hours.
If you're ages 15+ and live in Canada, then once you graduate from this program, you can apply for a paid opportunity to facilitate future sessions.
YEY isn't just a program—it's an active movement of young community leaders banding together to grow, learn, and empower one another to make a difference in their community. This is a safe, positive place where teens can explore their talents while equipping themselves with the life skills they need to reach their goals.
CLICK HERE FOR MORE INFORMATION!
PLEASE DO NOT REGISTER ON EVENTBRITE!!! REGISTER HERE: Click here!