Description
Topic:
Intro
Setting up the Python environment
Setting up the Python data analytics stack
numpy
scipy
pandas
matplotlib
Tutorial: Jupyter notebook for IPython v.s. the Python REPL shell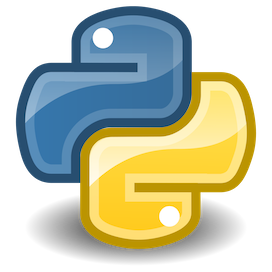 ---
Python is hot!!! Youtube, Dropbox, Quora, Eventbrite and many other famous Internet companies are built on python. Data Scientists and Analysts love to use python for data analysis and machine learning, data engineers like to use python for scripting and DevOps, big data expersts use python to handle data at scale and build data pipelines, and developers use python to build web applciations.
Python has been hailed as one of the staples for programming in data science field. It is among the top ten in-demand technologies around world, and it is listed as one of the top ten highest-paying tech skills with salary over $100,000. It is powerful enough for experienced programmers to build real-world products, but also simple enough for beginners to pick up and jump start on meaningful projects in a short period of time.
Instructor:
Rex Liu
Rex Liu has years of working experience as data engineer/ data scientist at BlackBerry and The Globe and Mail. He is experienced with big data analytics through working with substantial amount of unstructured, heterogeneous data in research-driven and business-driven projects. He builds machine learning and statistical analysis models that become crucial parts of business decision making.
Rex has earned a Master of Science degree in Computer Science, focusing on machine learning and natural language processing (NLP) from University of Ottawa. During his study he had published research papers in international academic conferences, covering fields such as language modelling, deep learning and social media data mining.


Why Choosing WeCloudData?
Our instructors


Our instructors play key roles in data science departments in some of the most well-known data-driven companies in North America
Our instructors use python, spark and cloud platforms on a daily basis to tackle data science/engineering problems, and they teach students to focus on things that actually matter in workplace
Our instructors are good presenters and story tellers
WeCloudData has gathered the top talents to design the most comprehensive, effective and cost-efficient learning path to help you land your first data scientist job.
Course and Learning Path

Course is designed with practicality in mind
Our course is designed to solidify your coding skills through a huge range of real-world projects derived from industry trend as well as from our experts' work experience.
Our instructors use python every day
Python programming for data science is the foundation for big data, data science and data engineering tracks
Capstone projects (2)

Apart from the lab exercises we provide for each class, we also ask students to involve in 2 capstone projects after class. And our TA's will provide timely online support via email or any social media you're comfortable with.
2 capstone projects will cover data collection via web APIs, data preparation with pandas, web scraping, structured table manipulation and excel automation, database and queries, data visualizations
Office hours/Online support

During the 2 months learning period, we believe effective learning happens outside the classroom through practice and reinforcement. Our TA's and instructors provide office hours and also online support. It is our belief that being able to address students' questions face to face will yield the best learning outcome.
You will get a one-on-one coffee meeting with instructors who will learn about your career goal, needs, strengths and short boards. We will offer practical advices to help you get your dream offer.
http://weclouddata.com/courses/data-science/python-for-data-science/