FREE Public Event: Orthorexia - Can Healthy Eating Go Too Far?
Description

The Provincial Eating Disorders Awareness (PEDAW) campaign is putting on a *FREE* public event to celebrate and acknowledge Eating Disorders Awareness Week and promote prevention and awareness of eating disorders. We are proud to provide this opportunity for you to listen and ask questions to our panelists as they share their illuminated perspectives on the event theme,

"ORTHOREXIA: Can Healthy Eating Go Too Far?"


---
WHAT: Our speakers come with expertise in, connection to, and actions on the real-world desires and struggles that individuals have with orthorexia. We thank them for sharing their knowledge, personal experience, and insights in the area. By attending you will have the opportunity to engage in useful discussion and thoughtful dialogue and leave with a rich learning experience and better understanding on how to overcome or help a friend or loved one who is struggling with orthorexia.
Learn more about our speakers here!

WHEN: Thursday, February 1st, 2018 from 5:00-8:00pm
5:00-6:00pm Resource Fair!
6:00-6:30pm Alicia Putinski
6:30-7:00pm Stephanie Yu
7:00-7:30pm Hillary McBride
7:30-8:00pm Q&A

WHERE: Roundhouse Community & Arts Recreation Centre in the Performace Centre
181 Roundhouse Mews (Corner of Davie & Pacific) ~ view map
Vancouver, BC
The Roundhouse Community Centre is located on the former Expo 86 site at the corner of Davie & Pacific. ~ view map & directions
Walking: From Granville Street, head east five blocks down Davie.
Skytrain: The Yaletown – Roundhouse Canada Line Station is 200 metres from us.
Bus: Buses 6 & C23 stop within feet of the Roundhouse.
Driving: Underground pay parking is available, access off Drake (south of Pacific Blvd).
Parking: $3.50/hour or $5.00 flat rate after 6:00pm.
WHO: Everyone is welcome and encouraged to attend!
COST: Free!
---

DID YOU KNOW: that you can discover MORE about what PEDAW is up to this year by heading to bit.ly/PEDAW2018! Follow along and stay updated with events, contests, and much more!
Be sure to take a peek outside on this night! Local landmarks across BC will be lighting up PURPLE in honor of Eating Disorders Awareness Week! Snap a picture and post on social media with hashtag #Purple4PEDAW and be featured in our Storify!
STAY TUNED FOR MORE DETAILS!
For more information, please email pedaw[at]familyservices.bc.ca
Facebook: www.facebook.com/loveourbodiesloveourselves
Twitter: @loveourbodies
Instagram: @loveourbodies
Blog: jessieslegacy.com/love-our-bodies-love-ourselves/our-blog
Website: www.jessieslegacy.com
Youtube: www.youtube.com/user/loveourbodies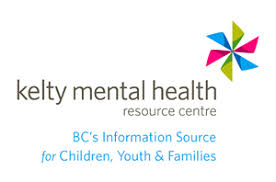 ---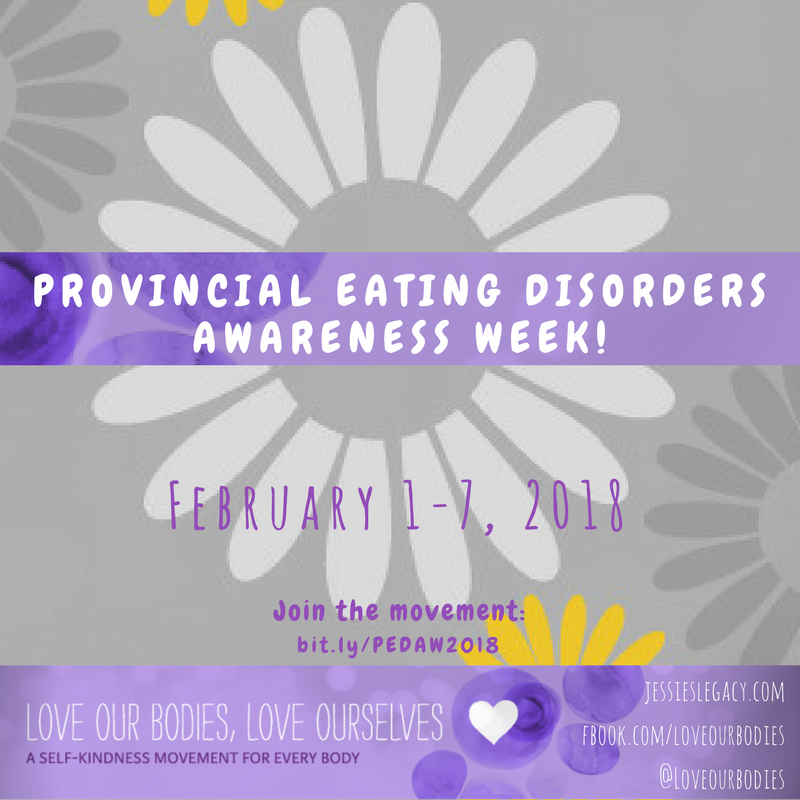 Organizer of FREE Public Event: Orthorexia - Can Healthy Eating Go Too Far?