Description
Celebrate National Canadian Film Day with a FREE screening of the award-winning film Remember, and a discussion with Oscar-nominated director Atom Egoyan. This action-packed drama starring Oscar winner Christopher Plummer will leave you glued to your seat!
This screening is specially-curated for new Canadians and English-language learners, but it is FREE and open to the public.

By attending Remember on April 17, you'll be welcomed at one of over 1000 screenings across the country on this one special occasion - the 6th annual National Canadian Film Day.
Please note that reserving your ticket on Eventbrite does not ensure you access to the screening. You must arrive at the theatre by 6:15 p.m. to guarantee your seats.

WHAT: FREE Movie screening + discussion with the Oscar-nominated director Atom Egoyan + a chance to WIN prizes
WHO: New Canadians and English-language learners.
COST: FREE OF CHARGE!
DATE: Wednesday, April 17, 2019
TIME: Doors open at 6:00 p.m. and movie starts at 7:00 p.m. You must arrive at the theatre by 6:15 p.m. to guarantee your seats.
WHERE: Cineplex Cinemas Yonge-Dundas | North-East Corner of Yonge St and Dundas St | 10 Dundas St E | Toronto, ON, M5B 2G9
Tickets are limited so make sure to reserve yours today before they are all gone!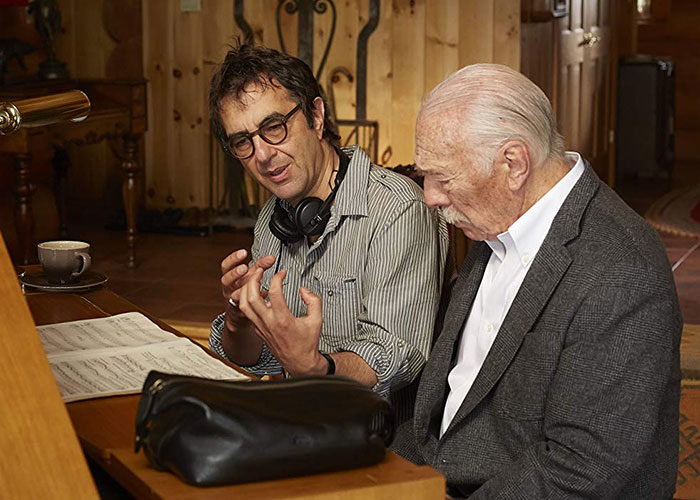 ABOUT THE FILM
Thrilling yet emotionally powerful, Remember follows retired veteran Zev Guttman (Christopher Plummer), who is asked to fulfill his friend's dying wish: to hunt down a Nazi that has escaped capture for decades following World War II, and thus close their painful, personal chapter of the Holocaust. But as Guttman suffers from memory loss, shining light on this history reveals secrets even darker than he could have expected. Remember is a riveting journey that will keep you guessing until the very end.
We look forward to seeing you on April 17! Happy National Canadian Film Day!
Presented by:

Organizer of Free screening of REMEMBER for new Canadians with director Atom Egoyan
REEL CANADA is a non-profit organization that celebrates Canada through film. Canadian films are the stories we tell about ourselves — they open the door to so many conversations about place, nation, identity, and what it means to be Canadian. REEL CANADA promotes the power and diversity of Canadian film and encourages this ongoing conversation through three core programmes: Our Films in Our Schools, Welcome to Canada, and National Canadian Film Day. Through these programs, REEL CANADA increases audiences for our films, encourages dialogue and, most crucially, provides an opportunity to enjoy our great nation through the wonderful stories we tell. By celebrating Canadian cinematic storytelling we can build a stronger and prouder Canada.
____________________
REEL CANADA est un organisme sans but lucratif qui célèbre le Canada à travers le cinéma. Les films canadiens présentent des histoires qui parlent de nous. Ils ouvrent la porte à une multitude de conversations sur le lieu, la nation, l'identité, et sur ce que cela signifie d'être Canadien. REEL CANADA fait la promotion de la force et de la diversité du cinéma canadien et encourage un dialogue permanent par l'entremise de ses trois programmes principaux : Nos films dans nos écoles, Bienvenue au Canada et La Journée du cinéma canadien. Grâce à ces programmes, REEL CANADA augmente la portée de nos films, favorise le dialogue et, avant tout, offre une occasion de découvrir notre grand pays par l'entremise des histoires formidables que nous racontons. En célébrant l'art narratif cinématographique canadien, nous pouvons bâtir ensemble un Canada plus fort et plus fier.