Free screening of Hideo Nakata's RINGU! Projection gratuite de RINGU de Hideo Nakata!
About this event
At the 1999 edition of Fantasia, programmers pushed RINGU hard, to anyone who'd listen. A North American premiere, it was still unknown, and many professionals were skeptical. A videotape transmits a curse that systematically kills its victims after seven days? An atmospheric feature film devoid of gratuitous jumpscares, nettlesome music, or even the slightest drop of blood, yet terrifies even the most seasoned viewers? But after the screening at the Imperial, where the crowd screamed in terror, the same skeptics rushed to be the first to talk about it, the film was acquired by a major distributor and a remake went into production. RINGU went on to influence world horror cinema for over a decade, and director Hideo Nakata was bestowed the title of "master of horror". An instant classic that boosted Fantasia's credibility enormously, it was a first choice when creating this special series. Want to have some fun? Take someone who's never seen RINGU to this must-see screening… there will be screaming!
Please note that while this screening is free, we will need to scan your Eventbrite QR code (on a mobile device or on paper) at the theatre entrance, so make sure not to lose it! We will also require proof of vaccination (VaxiCode) and a valid government-issued ID. Please arrive in advance.
Click here for more information on the FANTASIA EN FÊTE screening series.
Lors de l'édition de 1999 de Fantasia, les programmateurs ont poussé RINGU absolument partout. Présenté en première nord-américaine, le film demeurait méconnu et de nombreux professionnels s'avéraient sceptiques. Un film où une cassette vidéo transmettant une malédiction tuant systématiquement ses victimes au bout de sept jours? Un long métrage ambiant dépourvu de la moindre goûte de sang, de jumpscares gratuits et de musique énervante fait peur aux spectateurs les plus aguerris? Mais lors de la projection à l'Impérial où la foule hurlait de terreur, tous les sceptiques se sont rués pour être les premiers à en parler, le film fut acquis par un grand distributeur et un remake entra en production. Puis RINGU a influencé le cinéma horrifique mondial durant plus d'une décennie. On a octroyé le titre de « maître de l'horreur » au réalisateur Hideo Nakata. Ce classique instantané a beaucoup contribué à la crédibilité de Fantasia. Ce fut le premier choix lors de la création de cet événement spécial. Vous voulez vous amuser? Emmenez quelqu'un qui n'a jamais vu RINGU à cette projection incontournable. Ça va hurler!
Veuillez noter que même si cette projection est gratuite, nous devrons scanner votre code QR Eventbrite (sur appareil mobile ou sur papier) à l'entrée du cinéma, alors assurez-vous de le conserver! Nous exigeons aussi une preuve de vaccination (VaxiCode) et une pièce d'identité valide. Merci d'arriver en avance.
Cliquez ici pour plus d'informations sur la série de projections FANTASIA EN FÊTE.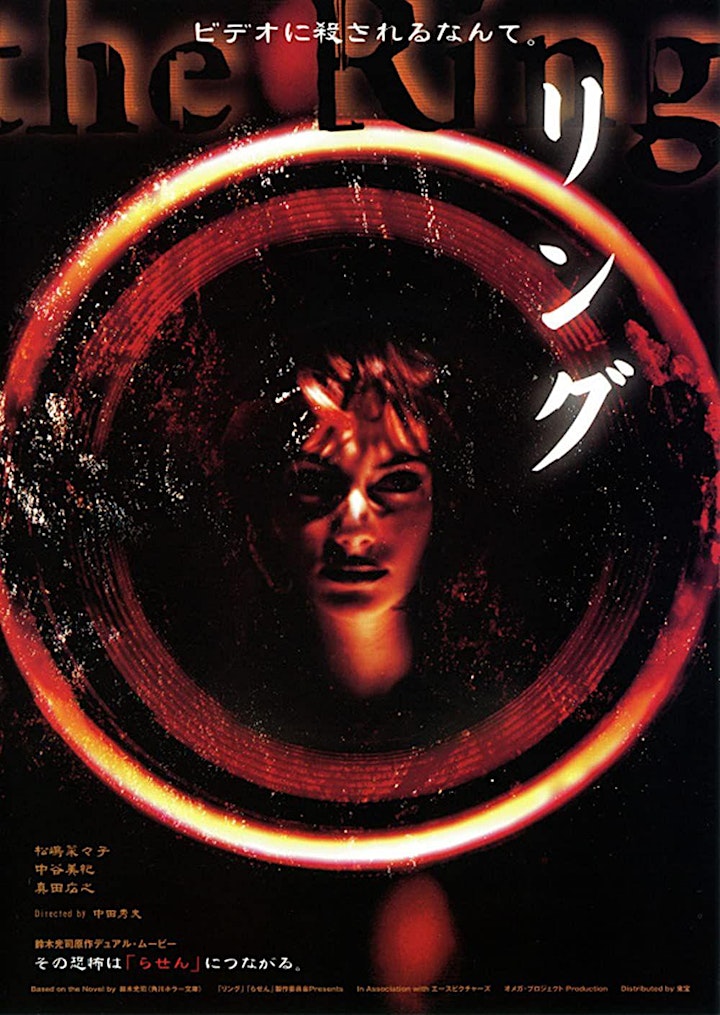 Presented with the support of the City of Montreal.
Présenté grâce au soutien de la Ville de Montréal.
Organizer of Free Screening of RINGU | Fantasia en fête!