About this Event
***TICKETS ARE NEARLY SOLD OUT *** ARRIVE by 2:15pm - to ensure that you get a seat. At 2:30pm any reservations may be given to attendees on the waitlist. Thanks for your understanding and we look forward to this exciting event!
Free screening of the documentary everyone is talking about: THE GAME CHANGERS - a revolutionary new film about meat, protein & strength.
BONUS panel discussion following the film with top local athletes & a local plant -based physician (view bios of panelists below).
" A shocking new documentary that will change the way you think about meat." - Vogue
"Mixes shocking, groundbreaking science with cinematic stories of struggle and triumph." - Deadline
Executive produced by James Cameron, Arnold Schwarzenegger and Jackie Chan, The Game Changers follows James Wilks — elite Special Forces trainer and winner of The Ultimate Fighter — whose world is turned upside down when he discovers a group of world-renowned athletes and scientists who show him that most of what he'd been taught about protein was a lie.
Directed by Oscar®-winner Louie Psihoyos, The Game Changers mixes real-time, groundbreaking science with cinematic stories of struggle and triumph. The film features some of the strongest, fastest and toughest athletes on the planet — and it's backed by them too — with additional EPs including Lewis Hamilton, Novak Djokovic, and Chris Paul. Wilks' journey exposes outdated myths about food that not only affect human performance, but the health of the entire global population.
Film Website: gamechangersmovie.com
Organizer Website: OkanaganHealthForum.com
Facebook: @gamechangersmovie
Instagram: @gamechangersmovie
Twitter: @gcmovie
________________________________________
Location Details .The thetre at Okanagan College in Kelowna is in the S-Student Services Bldg.
Also park in Staff Parking over Student parking; getting a ticket is recommended.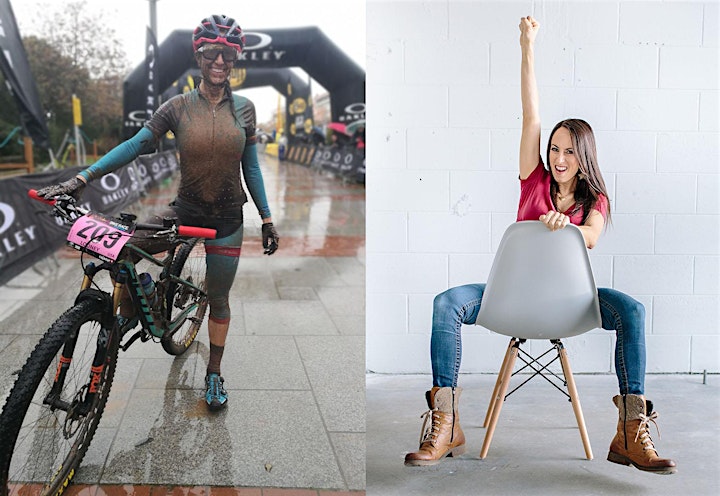 Panelist: Sonya Looney is a World Champion Mountain Biker and regularly sets records racing in 25+ countries around the world. She specializes in 100-mile mountain bike races, 7-day stage races, and 24 hour racing. Sonya's career as a Professional Mountain Biker has spanned 14 years so far. She has been plant-based for 6.5 years after watching Forks Over Knives and went from trying to get a top 3 or top 5 race result to dominating the world's stage of endurance mountain biking after the change. She became World Champion after changing her diet. She started her plant-based community Plant Powered Tribe which consists of plant-based for athletes website, free facebook group with over 2000 members, and her own digital cookbook. She regularly mentors people in her community on eating more plant-based, has spent 1000s of hours doing her own research, and recently earned a Certificate in Plant-Based Nutrition from Cornell and Colin' Campbell's Center for Nutritional Studies.
Sonya is also a Top 100 Podcast Host of her podcast, The Sonya Looney Show about mindset, plant-based nutrition, sports science and inspiring stories. She is an expert in mental toughness and resilience. Sonya also is a sought after keynote speaker, owner of the bold apparel brand Moxy & Grit, and writer. She is also currently in her third trimester of pregnancy and has been sharing her journey as she continues to train and foster an incredibly healthy pregnancy and baby through her plant-based diet.
________________________________________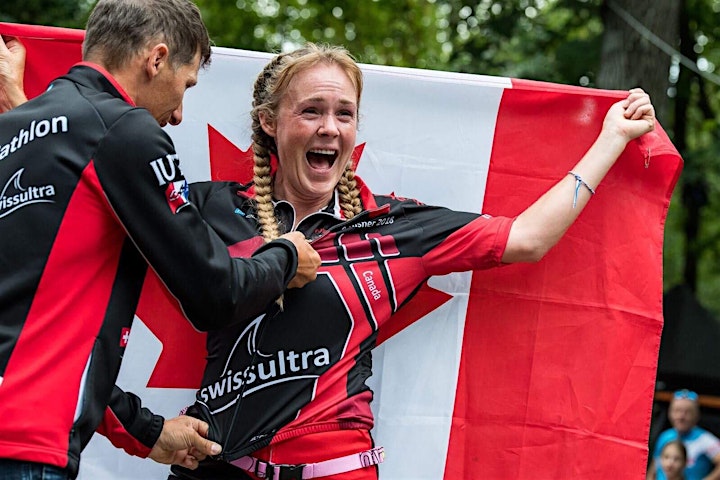 Panelist: Shanda Hill is a world-record-holding Ultra Triathlon athlete from Vernon, BC and is a plant based Athlete who has never had meat in her entire life. She is known as one of the top Ultra Triathletes in Canada and the World.
In 2017 Shanda Hill was ranked #1 in female Ultra Athletes in the World by the IUTA and made an IUTA confirmed World Record as the first female ever to complete two Decas in a year. A Deca is a continuous triathlon that is a 38 km swim, 1,800 km bike ride, and a 422 run. The equivalent of 10 triathlons in a row. In August 2017, in Buchs, Switzerland, she came in 2nd female overall and then went on to complete a second Deca 2 months later in October 2017 at León, Mexico, where she placed 1st place for females overall. In August of 2018, Shanda came first place in the Swiss Deca Ultra in Buchs, Switzerland. With that win on her belt, she set her sites on completing a Double Deca. No Canadian in history had ever attempted or completed the race, which consisted of a 76 km swim, 3,600 km bike, and an 844 km run over a month. In October of 2019, Shanda came in second place for females in León, Mexico, where she was the 3rd woman in history to ever complete a Double Deca and the first Canadian overall. Shanda looks forward to perfecting her performance in the Deca in 2020 again at Buchs Switzerland.
________________________________________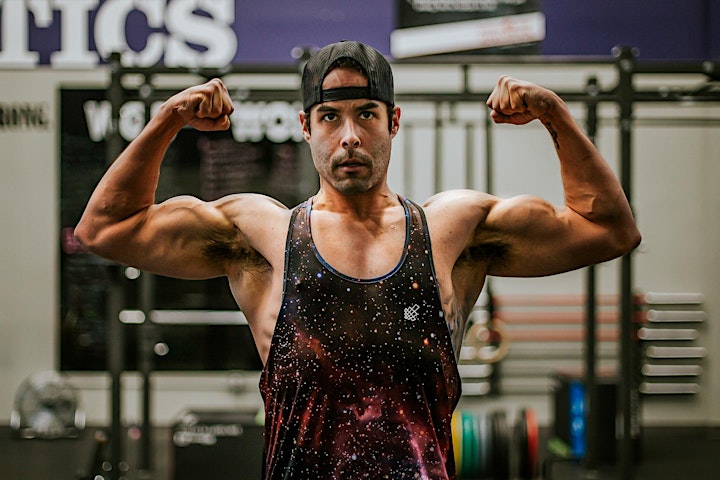 Panelist: Nick Schafer is an award-wining filmmaker & photographer, fitness enthusiast and animal rights activist. Nick became vegan in 2014 after watching documentaries on the ethical, environmental and health repercussions of using & consuming animals. Shortly after going vegan, Nick got involved in vegan activism, advocating that humans can be fit, healthy, and gain muscle without animal products. However, Nick was a "junk food vegan," experiencing deteriorating health and weight gain. Weighing in at over 200 lbs with no muscle mass, Nick made the life changing decision to start his fitness journey. "My health & appearance, and what I was preaching, were not consistent. So, I decided it was time to make some changes and practice what I preach." Since that moment, Nick has been working out 5-7 days a week, he lost all the excess weight and gained more muscle mass than he ever had as a meat eater. Nick now inspires thousands of people around the world, offering plant-based recipes & workout tips on sustainable weight-loss and muscle gain on a non-restrictive WFPB diet. He aspires to not only help others reach their fitness goals, but to share the message of veganism – for this planet & the animals.
________________________________________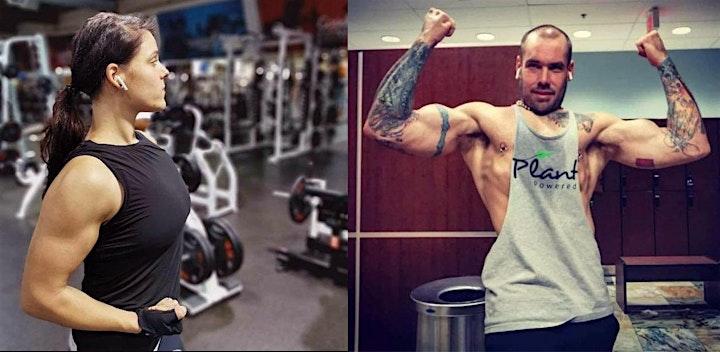 Panelists: Lisa Gardner and Sheldon Santa are well-known figures in the fitness community in Kelowna. The couple are dedicated health and wellness advocates and can be seen almost every day of the week at a local Kelowna gym.
Both have interesting stories to share about their experiences as vegan plant-based physique enthusiasts. The couple met as a result of their vegan lifestyle, connecting amongst the Okanagan vegan community and have been inseparable ever since.
Lisa's vegan journey began 6 years ago when she was sitting on the floor of her bedroom in the home she grew up in. At the age of 18, and after 2 ½ years as a vegetarian, it was seeing the film "Earthlings" that created her tipping point, and when she made her forever decision to become vegan. Her fitness passion occurred before becoming vegan, however, she experienced far more tangible results on a plant-based diet. Lisa is continuing her fitness passion with the goal of becoming a vegan weight trainer.
Sheldon's plant-based vegan experience began in 2017, following a conversation with a waitress after being served a meat-based meal. The very next day, after watching several documentaries, including What The health, Cowspiracy, and Earthlings with this new friend, Sheldon emptied his household of animal-based foods and completely eliminated all from his diet. One year prior, Sheldon had made other lifestyle changes by quitting smoking and eliminating alcohol and found that adopting a vegan lifestyle didn't pose too big a challenge for Sheldon. Over the course of that time, Sheldon lost 70lbs, incorporated weightlifting into his lifestyle and continues to experience amazing gains on a plant-based diet.
Their fitness results and health improvements have instilled a passion in both Lisa and Sheldon to help others be healthier, all the while helping animals and the environment by leading a vegan and plant-based lifestyle. This win, win, win is the driving force behind Lisa and Sheldon's desire to connect with and inspire others, on how anyone can live a cruelty free, active healthy plant-based vegan lifestyle in and outside of the gym.
________________________________________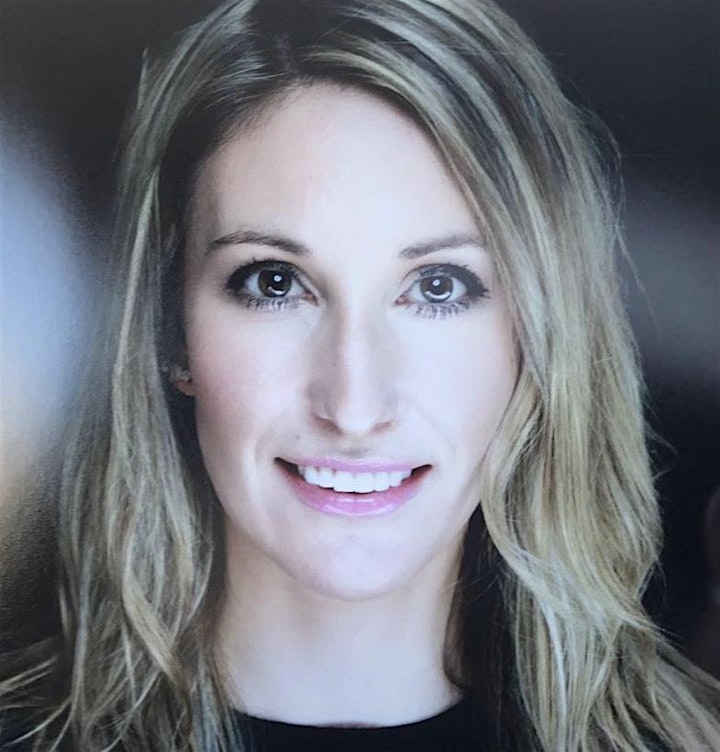 Panelist: Dr. Jade Dittaro, MD, moved to the Okanagan 7 years ago, to complete her training in family medicine. After 5 years in various roles, from hospitalist, family medicine, site director of the Kelowna family medicine program, and teaching medical students, she has now found her true calling: learning everything she can about nutrition and Lifestyle Medicine, and sharing it with the world.
Jade is one of the directors of Critteraid Animal Sanctuary in Summerland and credits her time there, and the rescue of 3 dairy cows destined for slaughter, as the turning point in her own way of living, as well as her career, just over a year ago.
Dr. Dittaro adopted a whole food plant-based diet and is a proud environmentalist and vegan animal rights activist. She is now the volunteer physician for the Kelowna CHIP (Complete Health Improvement Program), holds a Certificate in Plant-based Nutrition from ECornell University and is challenging the American Board of Lifestyle Medicine exam this fall.
Dr. Dittaro plans to open her own Lifestyle Medicine clinic in the near future.
She dedicates her public speaking on the health and environmental benefits of a whole food plant-based lifestyle to her two year old daughter, Siena.
________________________________________