FREE Talk: Harmonic Living - How to Raise your Home's Vibration (Ottawa)

Saturday, March 28, 2015 from 12:30 PM to 1:30 PM (EDT)
Event Details
JOIN Sound Healer, Speaker and Author Dawn James
Join author, speaker, sound healer Dawn James as she shares her knowledge and experiences of living consciously and creating harmonic living spaces.
Dawn will guide you through the why and how to raise your home's vibration using natural elements (air, light, water) and more.
Book signing to follow for her newest release: How to Raise the Vibration around You, Volume I
PLUS – when you purchase a book, you will be entered into a draw to receive a high frequency gift for your home!.
Refreshments will be served
About Dawn
Dawn James is the founder of raiseyourvibration.ca, an organization dedicated to providing education, inspiration and support related to understanding and enhancing vibrational frequency for  overall health and well-being (personally and globally). Dawn became a sound healer and writer following a series of spiritual events in 2003 that opened her eyes and heart to the world of spirituality, higher consciousness and vibrational frequency. In that moment, she realized her soul purpose to usher in a new world, where peace and harmony would be the norm. She accepted her new role as "teacher."
Today she shares her knowledge and gift of healing through sacred sound circles, workshops, home-study programs, radio, TV and retreats. She is an international speaker, green-living advocate, musician and  author of several books on vibrational frequency . Learn more at www.raiseyourvibration.ca.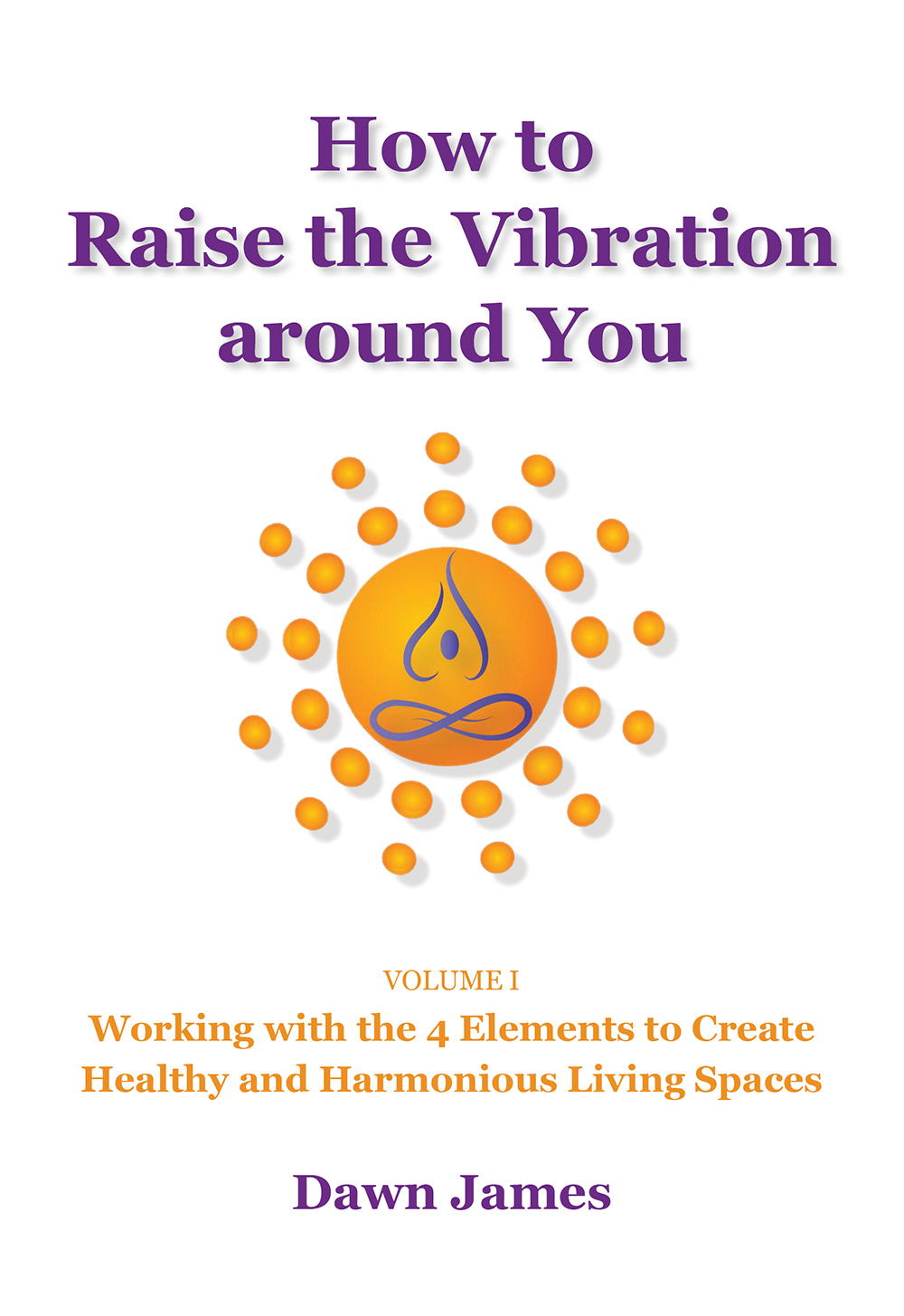 About the book:
Discover the world of vibrational frequency beyond the physical self! Nature has provided us with a bounty of natural ways to maintain health and harmony, and in this new release- How to Raise the Vibration around You – author Dawn James eloquently shows you how to raise the frequency  in your home, work space and general surroundings using the elements of Air, Light, Water and Earth's gifts
Autographed copies will be available for sale.
 BOOK  ENDORSEMENTS:
"This book is practical, powerful and purposeful!"
~ Rev. V. Ophelia Rigault, BA (Soc.), BMSc, CTA-CC, RRP
"Earth, Water, Air and Fire (Light) are a means of representing the Universe in many traditions. The sequence describes the principle of interconnectedness and is the metaphor organizing this excellent book by Dawn James. … Dawn offers a practical set of guidelines to create harmony and balance within the self and in the work and home domains."
~ Dr Ian Prattis, Professor Emeritus
Founder of Friends for Peace and editor of Earth My Body, Water My Blood
"Dawn takes us on a journey of the four natural elements (Air, Light, Water and Earth) and gives us great insight as to how we are interconnected with these elements, even when we don't realize it ourselves. She reminds us that, with busy lives, it is so easy to forget the effects of the positive and negative vibrations/frequencies within and around us. This insightful book provides the reader with necessary and important information, as well as resources, on how to rebalance the mind, body and spirit."
~ Lisbeth Fregonese, EHP
www.luminousenergeticpathways.com
When & Where
1171 Ambleside Drive, Tower Two,
Ottawa, ON K2B 8E1
Canada

Saturday, March 28, 2015 from 12:30 PM to 1:30 PM (EDT)
Add to my calendar
Organizer
RaiseYourVibration.ca
Raiseyourvibration.ca  is dedicated to providing education, inspiration, services and support related to understanding and enhancing vibrational frequency for your overall well-being, as well as advocating conscious living practices. We offer downloadable audio programs, ebooks, paperback books, workshops, retreats and more!
For more information please visit http://www.raiseyourvibration.ca
FREE Talk: Harmonic Living - How to Raise your Home's Vibration (Ottawa)