Description

Do you want your children to learn effective typing skills? Learning to type is one of the most valuable skills your child can learn today. Join us for our FREE trial.
This is an introductory class so that your children can experience this fun learning environment for themselves.
We will install our trial software onto your computer for you to try in class and take home.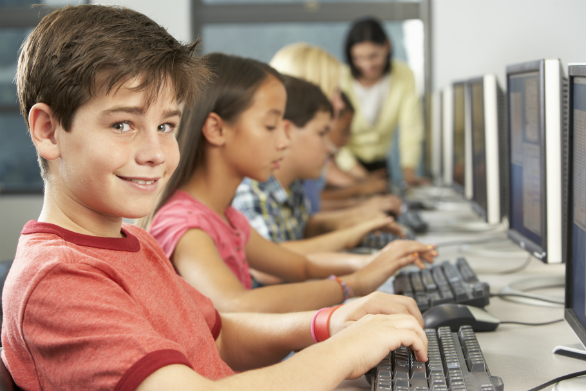 Benefits of typing correctly:
Learn to Touch Type all the letters of the Qwerty keyboard

Increase their typing speed and accuracy

Complete work up to 4 x faster

Increase grades at school

Learn essential exercises to reduce health- related computer issues.
Why learn with Qwertynomics?
At Qwertynomics, we teach your your child to Touch Type efficiently and in a fun way. In just a short period of time, we can positively change the way he/she works. Learning to type using our Qwertynomics methodology not only increases their child's grades but also increases their self-esteem and confidence. Keyboarding is an essential skill for students today.
Come and join Qwerty and his friends, train your brain and enjoy a new gaming style of learning.
Don't have your own computer. Just let us know and you can try it on one of ours.
FAQ
---
What do I need to do before the class begins?
Nothing. Please arrive 15 minutes early so that we can load the software onto your computer.
What

will I need to bring to class?
BYOL - Bring your own laptop
Please enusre you bring your own computer (PC or MAC) and power cord. Also ensure you have administrators permission to install software. Note: Our software will not work on SEA Claim computers.
What is touch typing?
This is typing by touch without ever having look at your fingers while typing. We will train your brain to type by touch and to access the cerebellum (the part of the brain that does things without thinking-muscle memory). To do this, we have to stop your eyes from looking down at your fingers. This is why we use specially designed keyboard covers.
What is a keyboard cover?
A keyboard cover is used when you are learning to type to cover your fingers so that you don't look at them. It allows you to train your brain to access the muscle memory so that the thoughts just magically move your fingers.
Is there a difference between Touch Typing and looking at your hands when typing?
Yes, there is a huge difference. There are lots of advantages to Touch Typing, including increasing your speed and accuracy, being able to type without concious thought, taking notes directly and increased multitasking. Adults who have learnt to type as a child without looking at their hands say that it is one of the most important skills they have ever learned.
There is lots of typing software on the market. Why should my child attend a typing class instead?
We are not just about the software. We have built our Qwertynomics methodology around children's learning styles and needs. We use a multisensory approach in order to allow all students to work in their own style and at their own pace. We pride ourselves on our results and our students' happiness and success. Our program is also suitable for children who have a wide range of special needs.
What is the best age to learn to type?
By the age of 7, children's brains are mature enough to learn to type effectively. Their fingers also have the motor skills and size required to type on a Qwerty keyboard successfully before poor typing habits are formed. It is never too late to learn. We have successfully taught over 1,400 students from age 6 years to 85 years.
---
If you have any more questions, please do not hesitate to contact us at info@qwertynomics.ca.