Description
Presenters: Jan Stewart, Kirby Borgardt and Kari McCluskey

Date and Time:
Wednesday, April 11, 2018, 12:00 pm – 1:00 pm ET
Bring your team together for this convenient online training opportunity!
All registered participants will receive a link to the recording of the webinar. So even if you are unable to attend the webinar, you will still be able to access all the learning.
Educators face the difficult task of meeting the needs of diverse classrooms. This is further exacerbated by children that have been affected by war who bring with them a unique set of needs requiring additional support. This free webinar draws from a qualitative CERIC-supported research program conducted in three Canadian provinces that examines best practices and programs supporting the integration of refugee and newcomer students. This research, along with recommendations for teachers, counsellors and administrators, has recently been published in the guide, Bridging Two Worlds: Supporting Newcomer and Refugee Youth.
Research revealed that further education in areas such as conflict awareness, understanding refugee characteristics, self-care and relationship building with students, families and communities, is needed among school staff. Educators are able to build capacity in their students by meeting psychosocial along with growth needs while also guiding students toward successful personal and professional goals for the future. Practical recommendations to support adjustment, career development and well-being among students through the creation of culturally responsive classrooms will be shared.
What you will learn:
Working from a trauma-informed perspective
Effects of trauma and interrupted learning
9 core competency areas for educators of newcomer youth
Lesson plans to assist and build capacity in classroom teachers, counsellors and settlement workers working with refugee students
How to use the Blueprint for Life/Work Design to support the career development needs of refugee students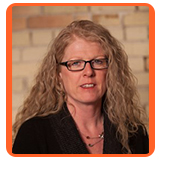 Dr Jan Stewart is a Professor in the Faculty of Education at The University of Winnipeg. With over 30 years of teaching, research and field experience, Dr Stewart has achieved expertise working with children and youth who have been affected by conflict, trauma, violence, abuse, mental health issues, neglect and human rights violations.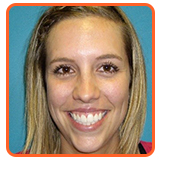 Kirby Borgardt is a Program Manager at N.E.E.D.S. Inc. a non-profit agency that works with refugee children, youth and their families. She has worked as a Senior Research Assistant for the last several years analyzing best practices in supporting refugee students. Kirby is completing her Master in Peace & Conflict Studies.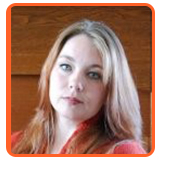 Kari McCluskey is the Lost Prizes Co-ordinator and Contract Faculty at The University of Winnipeg (Faculty of Education) where she works to provide professional development and training for pre- and in-service teachers. Kari contributed to the Bridging Two Worlds project as a Research Assistant focusing on lesson development and analytics.