This webinar will teach you about how to prevent yourself from fraud as well as how to manage your money.
About this event
The event is intended for people with disabilities, their families and support workers.
There will be 2 topics:
• Fraud Prevention – presenter Jodi O'Hara, Branch Manager, RBC Royal Bank
• Budgeting and Expenses – presenter Scott Henderson, CPA , Columbia Bible College.
The webinar will occur online on October 27, 2021 from 7PM - 8:30PM. You will receive the Zoom link after signing up for the event.
Registration Deadline: October 25.
If you need help learning how to use Zoom please contact volunteertutors@chilliwacklearning.com and we will teach you before the event.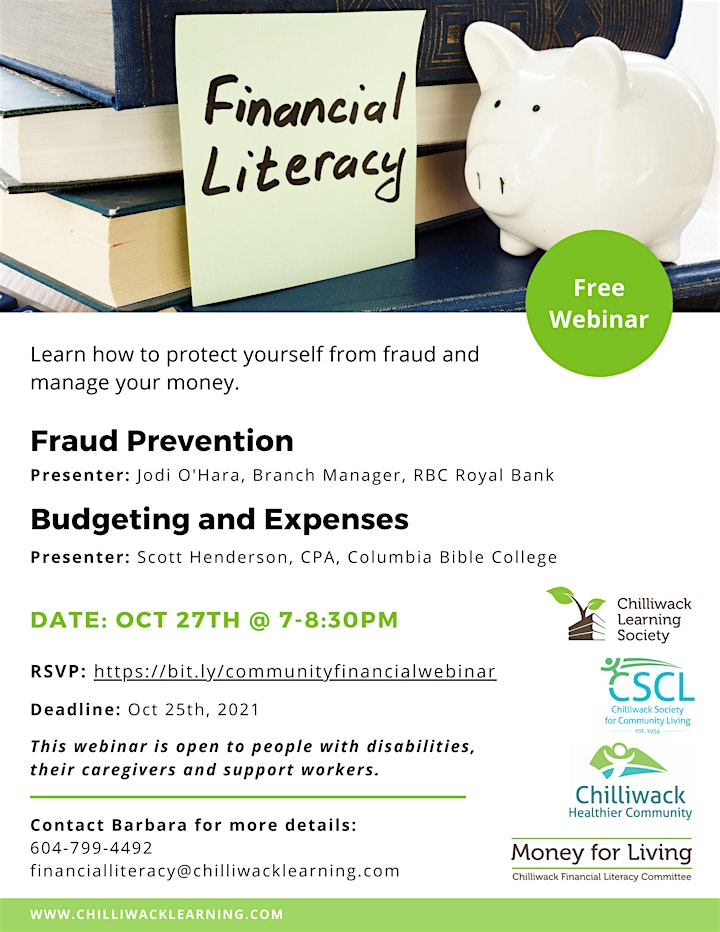 Organizer of FREE Webinar - Fraud Prevention and Managing Your Money