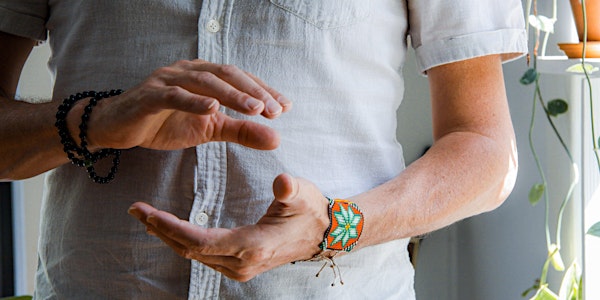 Multiple dates
Free Weekly Webinar 'HEAL' with Michael D'Alton
Wednesdays 7pm to 8pm Online with Zoom
Date and time
Starts on Wed, Dec 21, 2022 7:00 PM PST
About this event
Are you ready to Heal?
With 3 decades of experience working as a Bio-Energy Healer, Teacher and running a School of healing, Michael has a wealth of knowledge, wisdom and humor to inspire and uplift your soul.
One hour healing discussions takes a look behind the scenes into Bio-Energy Healing, health and sickness, emotional cause behind pain, quantum mechanics, relationships ups and downs, work and stress, financial thermostat, law of attraction, stop losing energy and all things consciousness!
Each week we discuss different topics, take a moment to breathe, co regulate the nervous system and explore the amazing world of Bio-Energy Healing as we put our health back in our hands!
Pick up some free tickets, make a cup of tea and join us to learn about all things energy and the field of infinite possibilities!
----------------------------------
"I have rediscovered my true self.
I was ready to move out of my chronic fatigue syndrome state and into my life as a fully energetic person. The Bio-Energy sessions provided the final shift of my energy system so that I could embrace my true potential. This work is completely empowering. I have rediscovered my true self."
Reviewed By Karen, Salt Spring Island
----------------------------------
Michael has successfully trained thousands of people to practice Bio-Energy Healing and his accomplishments have been featured on the Oprah Network (Remedy Me!), W. Network, Joy TV, the Kid Carson show, BBC Television, The London Daily Mail, The Irish Times, The Sunday Post, The Scotsman and numerous other media.In 2005, Michael moved to Vancouver, Canada and established Michael D'Alton's School of Bio-Energy Healing where he continues to practice, train and inspire others with the wonderful experience of Bio-Energy Healing.
If you are interested in booking a private healing treatment with me in Vancouver, BC or online distant healing you can check by linktree for the schedule.
Other offerings:
Join us on Instagram or visit our website testimonials!