Description

Private Matters Psychotherapy is proud to introduce the first workshop in a series of FREE monthly workshops.
~ Making your Relationship Work ~
The focus of this workshop will be to teach you skills to use in building, maintaining, and ending relationships. Using the principle of DBT's Interpersonal Effective Skills, we will look at life skills people use to communicate with others. People who have worked at strengthening their interpersonal skills are usually stronger both professionally and personally. Examples of these life skills include: communication, listening skills, and assertiveness techniques.
Who are the facilitators:
Karen Redwood - Registered Psychotherapist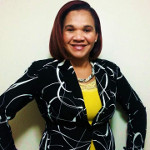 I love people. I rejoice with them when they do well and "hold their hand" in support when they struggle through various and varying challenges of life. Life happens, and it happens to everyone, including me. However, we each have different baselines at which we manage stressful situations. It is during these tough times you need a listening ear and someone trained and experienced to guide you through this turbulence. This is who I am; this is what I do. I believe in treating the holistic person, mentally, emotionally, physiologically and spiritually
I have over twelve (12) years' experience in psychotherapy. My approach to therapy is integrative with its core in Cognitive Behaviour Therapy (CBT) and Dialectical Behaviour Therapy (DBT) informed sessions. I am a committed therapist for individuals, youth, adults and families. My specializations are: * Trauma * Anxiety * Life Skills * Family issues * Criminogenic behavior.
Marleen Filimon - Registered Psychotherapist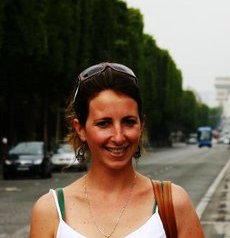 I love working with individual, teens, and families who experience stress and discomfort due to anxiety, a traumatic experience, relationship issues, and self-esteem issues gain a better understanding of what they are going through.
I specialize in working with
– Emergency Responders (i.e. Police Officers, Fire Fighters, Paramedics, and ER personnel) & Train Conductors & Journalists
My passion for working with trauma victims stems from two very important and personal life lessons. The first one is my own traumatic experience and shopping for "the perfect therapist" to help me battle my inner demons. I tried many different paths, have been guinea-pigged on by an intern experimenting with her own self-taught therapy, and finally ended at the doorstep of my last therapist. Her enthusiasm for Cognitive Behavioural Therapy (CBT) and the effect it had on me finally gave me the chance to make peace with my past and live my life to its full potential.
Date and Time
Location
Private Matters Psychotherapy
440 Elizabeth Street
#105
Burlington, ON L7R 2L8
Canada