FREE World Diabetes Day event: Diabetes Burnout presentation
Description
Feeling OVERWHELMED with Managing your Diabetes?
WE CAN HELP!


Join the Guelph Family Health Team & Diabetes Care Guelph for an ONLINE recorded presentation on
Diabetes Burnout by Michelle Sorensen (B.A.H., M.Ed., C. Psych)
Michelle, a Clinical Psychologist with a private practice in Ottawa, has been living with Type 1 Diabetes for over 20 years. Michelle speaks to health care teams and families across Canada, sharing her knowledge of how psychological support can help those living with diabetes.

Followed by a panel discussion from residents of Guelph living with Type 1 and Type 2 Diabetes.
WHEN: Thursday, November 14th | 6:00 - 7:30pm
---


INSTRUCTIONS:
1) Click the link above. We suggest using a computer desktop/labtop instead of a tablet or smartphone.
2) Click on 'watch on web instead' and then click on 'Join anonymously'.
3) The live event video will now appear on your screen. If there are any issues, exit event and rejoin.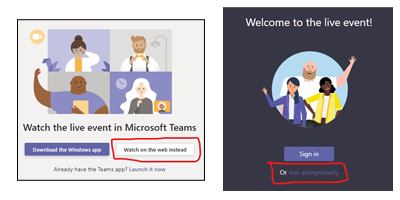 Supported web browsers: Chrome (last 3 versions), Edge RS2 and later, Firefox (last 3 versions), Internet Explorer 11
Note: Attendees may need to enable third-party cookies in their browsers to watch a live event.


You may also attend this event LIVE at:
Victoria Road Recreation Center (151 Victoria Rd. N., Guelph)
To register, please call: 519-840-1964