Freedom & Ease of Being: A Meditation Retreat for our LGBTQAI+ Community
Event Information
Refund Policy
Refunds up to 1 day before event
Eventbrite's fee is nonrefundable.
About this Event
Online Retreat: Freedom & Ease of Being ~ A Meditation Retreat for our LGBTQIA+ Community with Anushka Fernandopulle & Pascal Auclair
We'll create a virtual space of ease and support for LGBTQAI+ people to cultivate mindfulness, kindness and wisdom through insight meditation. Sharing time and creating a meditative space in community allows us to make greater peace with ourselves and our lives, one moment at a time. While listening to the teachings of wisdom and compassion and mindfully sitting, walking, eating and resting, liberating insights arise, and clarity and freedom are gained. We can learn to find an ever-deepening sense of well-being, touching joy and fostering the heart's release. We practice in this way both for our own benefit and for the benefit of others.
This online retreat is open to both experienced and beginner meditators who self-identify as queer, genderqueer, questioning, trans, gender non-binary, bisexual, pansexual, lesbian, gay, agender, intersex or two-spirit.
Black and Indigenous people can attend free of charge.
This retreat is taught in English.
To fully benefit from the retreat, we invite you to commit to the retreat from the beginning to end. We understand that you may not be able to attend all the sessions.
We are hoping to record the talks and make them available after the retreat, but we can't guarantee it.
Thanks for your understanding.
Retraite en ligne : Se sentir libre et bien ~ une retraite de méditation pour la communauté LGBTQIA+ avec Anushka Fernandopulle et Pascal Auclair
Nous allons créer un espace virtuel de bien-être et de soutien pour les personnes LGBTQAI+ afin de cultiver la pleine conscience, la bienveillance et la sagesse grâce à la méditation. Partager du temps et créer un espace méditatif en communauté nous permet de faire une plus grande paix avec nous-mêmes et nos vies, un moment à la fois. En écoutant les enseignements de la sagesse et de la compassion tout en s'asseyant, en marchant, en se reposant et en mangeant consciemment, des idées libératrices surgissent, et la clarté et la liberté s'acquièrent. Nous pouvons apprendre à trouver un sentiment de bien-être toujours plus profond, touchant la joie et favorisant la libération du cœur. Nous pratiquons de cette manière à la fois pour notre propre bénéfice et pour le bénéfice des autres.
Cette retraite en ligne est ouverte aux personnes expérimentées et débutantes qui s'identifient comme homosexuelles, genderqueer, qui se questionnent, trans, de genre non-binaire, bisexuelles, pansexuelles, lesbiennes, gais, intersexuées ou bispirituelles.
Les personnes noires et autochtones peuvent y assister sans frais.
Cette retraite est enseignée en anglais.
Nous espérons avoir les liens zooms vidéos et audios disponibles suite à la retraite mais ne pouvons le garantir entièrement. Merci de votre compréhension.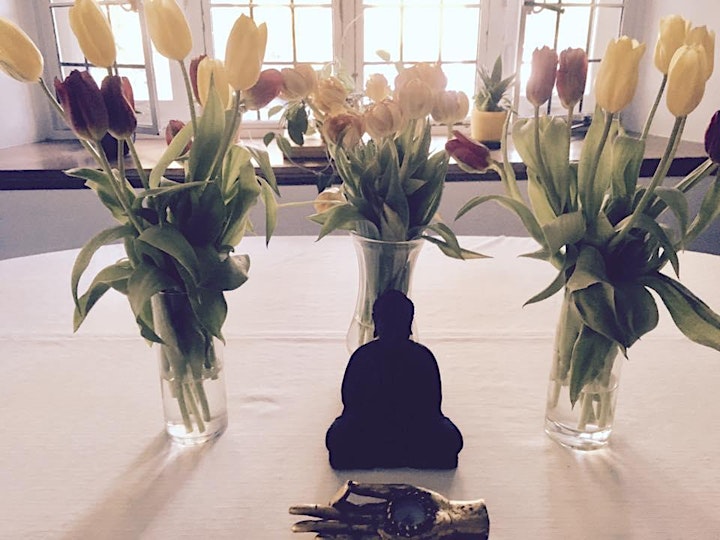 Practical Information
Friday, October 9 from 10 am to 8 pm (Eastern Daylight Time - Canada)
Saturday, October 10 from 10 am to 8 pm (Eastern Daylight Time - Canada)
Sunday, October 11 from 10 am to 8:30 pm (Eastern Daylight Time - Canada)
Schedule: The daily schedule is listed below. Also, it is completely ok if you can't attend all of the retreat.
Where: On Zoom - the link will be sent 24 hours before the retreat begins.
How to prepare: Find a calm and comfortable place in your home. You will need a chair or a meditation cushion or bench. Scroll down to find more information!
Cost: Fees are on a sliding scale basis that allows participants to pay according to individual means. TNI is dedicated to offering affordable rates to all. Scholarships are also available. Please contact info@truenorthinsight.org. Everyone is welcome. Thank you for supporting TNI's longevity!
Teacher Dana: Our teachers are being hit hard by the cancellations of residential retreats across Canada and the US. Please note that the cost of the retreat covers only the administrative side of the retreat, not any payment to the teachers. Please consider giving a gift of Dana to the teachers. Following the 2,600-year-old Buddhist tradition, the teachings are considered priceless and are offered freely. At the end of the retreat you will be invited to offer dana, or donations, to the teachers.
Cancellation fees: Please let us know as soon as possible if you have to cancel. Refunds are available if you cancel more than 24 hours before the retreat begins.
We request that you arrive before the retreat begins. The Zoom space will open 15 minutes before the retreat starts.
Information: info@truenorthinsight.org
The teachers
Anushka Fernandopulle - Anushka has trained for over 30 years in the Theravada Buddhist tradition in the U.S., India, and Sri Lanka and is a member of the Teacher's Council at Spirit Rock Meditation Center in California. Anushka teaches retreats and workshops around the globe. Her teaching is informed by nature, creative arts, political engagement, innovation and modern urban life. Anushka also works as a leadership coach and management consultant, influenced by a BA in anthropology and religion from Harvard and an MBA from Yale. She lives in San Francisco.
Pascal Auclair - Pascal has been immersed in Buddhist practice and study since 1997, sitting retreats in Asia and America with revered monastics and lay teachers. He has been mentored by Joseph Goldstein and Jack Kornfield at the Insight Meditation Society (IMS) in Massachusetts and Spirit Rock Meditation Center in California, where he is now enjoying teaching retreats. Pascal teaches in North America and in Europe. He is a co-founder of True North Insight and one of TNI's Guiding Teachers. His depth of insight, classical training, and creative expression all combine in a wise and compassionate presence. In addition, his warmth and humour make Pascal a much appreciated teacher.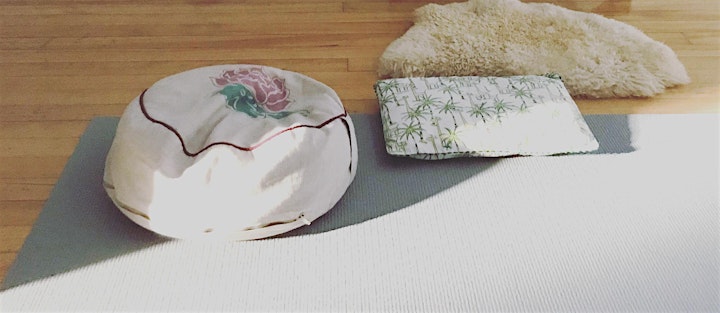 How to Prepare for Your Retreat
Meditation retreats are an invitation to create a space where you can take care of yourself and take time off from your daily life. With the goal of deepening inner calm, silence is an essential tool for this noble exploration of ourselves and allows us to listen deeply in this space of discovery.
For an online retreat at home, it's important to prepare a supportive environment in advance:
Find a clean, quiet place where you can be alone, in silence, without being disturbed.
Limit the use of electronic devices to just what you will need for the retreat (phone, laptop, or tablet). If possible, close all apps except for Zoom, deactivate different notifications, and put your device on airplane mode.
We are aware that the current situation may require that you give attention to those you share your home with, and that you may need to be available for them. Do the best you can to offer yourself a supportive environment for your retreat. Your intention and your commitment are your best supports.
Meditation Supports
A chair, cushion or meditation bench for sitting meditation.
A blanket or shawl in case you get cold.
Water to stay hydrated during the day.
Retreat Schedule
Friday, October 9th (Eastern Daylight Time - Canada - EDT time zone)
10 am Opening and Sit, Anushka & Pascal (75-90 min)
1 pm Sit and Q&A, Anushka & Pascal (60-75 min)
4 pm Sit and Talk, Pascal (75-90 min)
7 pm Heart Practices, Anushka (60 min)
Saturday, October 10th (EDT time zone)
10 am Instructions and Sit, Pascal (60-75 min)
1 pm Sit and Q&A, Anushka & Pascal (60-75 min)
4 pm Sit and Talk, Anushka (75-90 min)
7 pm Heart Practices, Pascal (60 min)
Sunday, October 11th (EDT time zone)
10 am Instructions and Sit, Anushka (60-75 min)
1 pm Sit and Q&A, Anushka & Pascal (60-75 min)
4 pm Sit and Talk, Anushka & Pascal (75-90 min)
7 pm Sit and Closing, Anushka & Pascal (75-90 min)
Optional Possible Personal Practice Schedule for Participants (EDT time zone):
9 am Sit
9:30 am Walk
10 am Instructions and sit
11:15 am Walk
12 pm Lunch
1 pm Sit and Q+A
2:15 pm Walk
2:45 pm Sit
3:30 pm Walk
4 pm Sit and talk
5:15 pm Meal
7 pm Heart practices
8 pm Walk
8:30pm Sit
9 pm Rest
Date and Time
Location
Refund Policy
Refunds up to 1 day before event
Eventbrite's fee is nonrefundable.