Freelance Workers Are Replacing Employees. Is Your Company Ready?

Tuesday, 16 January 2018 from 8:00 AM to 11:30 PM (EST)
Event Details
A live workshop in Oakville to help you understand how Fractional work will be one of the biggest work transformations in the 21st century, a transformation already underway.
Statistics Canada reports more than 50% of Canadian workers have "shift(ed) from traditional to more flexible work schedules." - Nov 2017
WHAT IS FRACTIONAL WORK You have heard of "Fractional" work in other forms: Contract, Freelance, Temp or Temporary, Fractional employment, Agile Workforce, On-Demand Workforce or On-demand Economy, Self Employment or Self Employed, Work From Home, Contingent Workers, Outsourced and Non-Permanent Workers, or the Gig Economy.
DISCOVER why Fractional workers are replacing employees at an astounding rate and the implications to leaders, human resources, rewards, and employees
HEAR about the ramifications of corporate knowledge hiding in the workplace, why it's happening, and steps you can take to mitigate
LEARN why you'll need to think outside of the box to leverage partners on projects, crowdsource complex problems, or run a business primarily on a contract workforce - and how this will challenge traditional thinking on pay, benefits and rules of engagement in the workplace.
In 10 years, a Fortune 2000 company will have no employees outside the C-suite.
- Accenture

UNDERSTAND how HR Leaders, CEO's and Organizations assemble teams today is rapidly evolving to utilize teams of more than just permanent employees, temps, and contractors
PLAN for the consequences that Fractional workers will have on your company's collective knowledge, intellectual property, and competitive advantage
WHO SHOULD ATTEND If you're a Senior Human Resource Professional, Human Resources Manager, or CEO/COO in a knowledgeworker industry, then this Breakthrough HR event the place to learn, meet, think, and grow. You are based in Oakville, Burlington, Milton, Halton, Mississauga (Peel), or Hamilton areas and want to learn about the impact to them and their businesses, but don't have the time to travel to/from the downtown core.
Speakers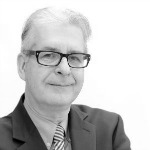 David Creelman | CEO, Creelman Research
Join us to hear David Creelman, co-author of Lead the work: Navigating A World Beyond Employment, share his insights on the future of work.
David Creelman is CEO of Creelman Research. He has spoken at the World Bank in Paris about reporting on human capital; helped leaders from Japan's Recruit Co. tour US HR technology firms; and collaborated with Henry Mintzberg on leadership development. His two main initiatives are:
HR Analytics & Evidence-based talent management: helping HR leaders get some visible quick wins in analytics without making big and risky investments.

The future of work: helping managers ease into the new world of work deconstruction and talent platforms.
All attendees will receive a copy of David's book Lead the work: Navigating a world beyond employment.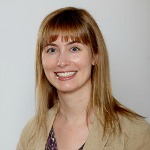 Dr. Catherine Connelly | Professor, Human Resource and Management, McMaster University, Hamilton
Professor Catherine Connelly will present on the unfortunate phenomenon of knowledge hiding in the workplace. In her interactive session we will talk about three types of knowledge hiding:
Why knowledge hiding is a real problem
Why people hide knowledge (and why some people don't)
What can organizations and managers do differently, and what to do if you notice that people are hiding knowledge from you
Dr. Connelly holds a Canada Research Chair in Organizational Behaviour. She is an associate editor of Human Relations. Her research focuses on the attitudes, behaviours, and experiences of non-standard workers, the effects of leadership styles on leader well-being, and knowledge hiding in organizations. Catherine also conducts applied research with several Canadian organizations in both the private and non-profit sector.
She has made presentations about her research to industry and academic groups across Canada and internationlly. Her research has been featured in the New York Times, the Globe and Mail, the National Post, and on CTV and CBC radio and TV.
Sponsor - Visier Solutions

We're excited to have Visier Solutions sponsor Breakfast. Visier Workforce Intelligence is a cloud-based people strategy platform that provides answers to hundreds of pre-built, best practice questions, across a range of HR and business topics. Unlike the reports offered by your HR management systems, Visier delivers insights. Insights that reduce resignations. Sharpen recruiting effectiveness. Optimize learning. And drive business outcomes.
Learn more about the at BreakthroughHR.CA here.

Attendee List
Sort by:
Date
When & Where

Quality Suites Hotel - Northampton Room
754 Bronte Rd,
Oakville, ON L6L 6R8
Canada

Tuesday, 16 January 2018 from 8:00 AM to 11:30 PM (EST)
Add to my calendar
Organizer
Silicon Halton is the grassroots hi-tech community of people who make a living, make meaning, & make things happen in technology in Halton Region, Ontario. Everything we do and stand for is based on our three pillars: Technology, Community, & Growth.
Check out our:
 Imagine the possibilities of connecting with your local tech community! For more information, please contact info@siliconhalton.com
Note: By registering for a Silicon Halton event, you agree to allow Silicon Halton Inc. to add your email address to our mailing list so as to inform you about future Silicon Halton events. Un-subscribing, if desired, is then one click away.