FreePlay Presents REWIND Featuring 4x Juno Award Winner and Hip Hop Legend CHOCLAIR! Celebrating all belated "lockdown" birthdays!
About this Event
Welcome to your Birthday Extravaganza! If you had a birthday this year and were unable to go out and celebrate with friends, come toast with us and the 6ix legend - Choclair - who is both hosting and performing (he missed his birthday in March).
This birthday REWIND is also a grand re-opening party for us at FreePlay and because of this, there will be plenty of prizes given away throughout the course of both nights!
With DJ Spence Diamonds in the house, you're guaranteed to have the place lit up all night long.
Toronto bylaws and social distancing rules are in place. We take safety very seriously, so all patrons receive VIP treatment in their own private distanced space and a server! We recommend coming with your friends to book the larger areas (max 10 per area).
Very limited amount of seats available. Tickets are $10 in advance and $15 at the door. Reserve now.
For more information, contact info@freeplaytoronto.com
www.freeplaytoronto.com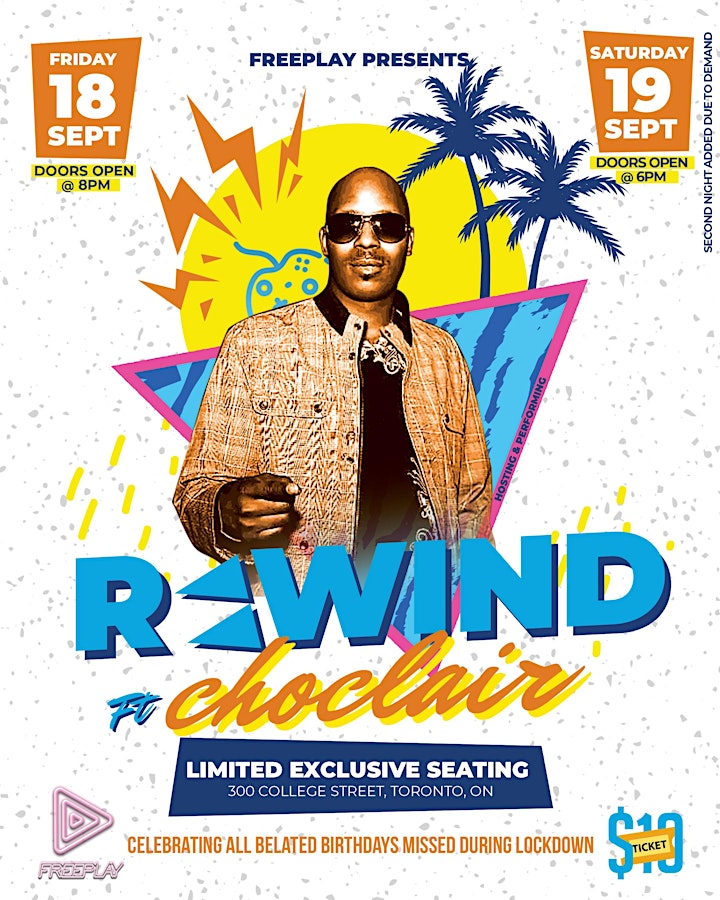 This is what happened at our Grand Opening back in January!