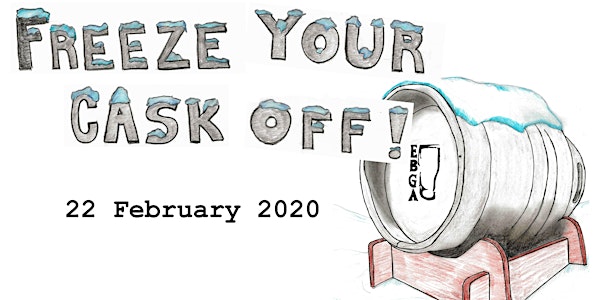 Freeze Your Cask Off! 2020
When and where
Location
Ritchie Community League 7727 98 Street Northwest Edmonton, AB T6E 5C9 Canada
Description
Come in from the cold!
Winter in Edmonton is typically frigid and miserable. We hope to bring some light and warmth to the season with this smaller, more focused event.
When: Saturday, 22 February 2020, 1pm - 8pm
Where: Ritchie Community League Hall (7727 98 street)
If you have previously attended iterations of our EBGA Real Ale Festival, then you will have a good idea of what we are trying to do. With Freeze Your Cask Off! we pose a challenge to the brewers. Given that we trend towards darker styles of beer during these dark months, the brewers have been challenged to create beers that are winter inspired or winter themed. At this point we can only speculate what styles of beer they will aim for!
In line with all EBGA events, we are attempting to make this event both accessible and educational for all those that wish to attend. Patrons will be able to mingle/interact with many of the brewers that are creating the casks for the event.
Ticket Info:
Each ticket includes: event entry, unique take-home event glassware, and one (1) 10 oz pour of cask beer. EBGA Freeze Your Cask Off! is a minors prohibited event. Tickets are non-refundable. Please come prepared to present your government issued ID.
Food:
EBGA have again booked the dashing young lads from Northern Chicken to provide nourishment. They will setup shop in the kitchen at the Ritchie Community League Hall. Tasty bites are not included in the ticket purchase.
Beer:
Each cask conditioned beer will be served in the provided event glassware in 10oz portions at $3.50 per pour.