About this Event
We are very excited to announce our 3rd signature event of 2019. If you are in the business of "Weddings" you can't afford to miss our upcoming event! Based on all the wonderful feedback (and our sold out events), we are excited to bring our event to new heights. We are going for a Parisian themed brunch that will happen at The Richmond and have partnered with No Small Feast + Pink Event Staff to provide a captivating culinary experience!
The event will have a particular emphasis towards education. We are going BIG with our speaker this time (please see below)! We are also having our very own WIPA Toronto board members setup panel discussions near the end of our event. Please see below for some of our panel discussion topics:
- Manage client Expectations
- Future proofing your business
- Pricing you services
- Balance life + business
- Wedding woes (share stories)
When you sign up, you will have the option of picking one of the above topics to be involved in at the event!
Keynote Speaker:
We are very excited to announce our keynote speaker for WIPA Toronto's upcoming event, Megan Gillikin from A Southern Soiree. Megan Gillikin is a successful Wedding and Event Planning business owner, Consultant to fellow industry workers, and Mom to 3 girls under 7. Megan also has a MBA in Hospitality and has a wedding industry podcast "Weddings for Real".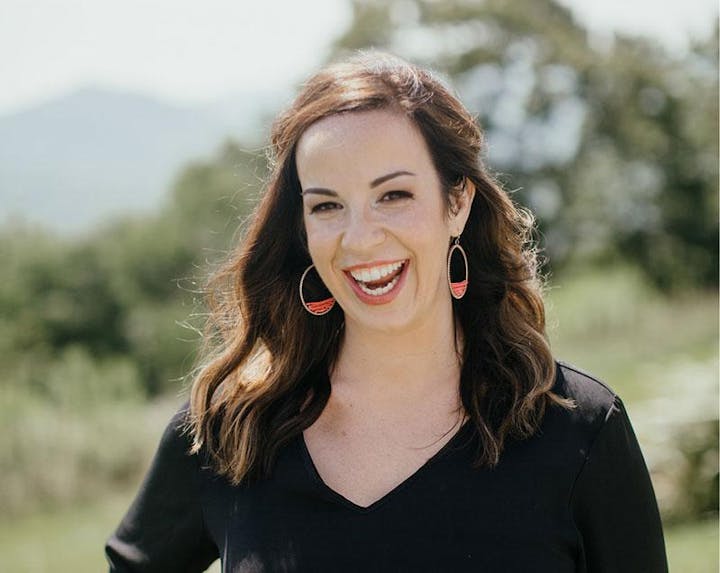 Session Details:
This session will remind and enlighten industry vendors that the client experience starts way before the client books you and ends months after the event is over. Broken into three sections (pre-booking, working together, and post booking phases), Megan will highlight some of biggest missed opportunities when it comes elevating your client experience from start to finish and will provide tangible tips and takeaways on how to streamline this experience and exceed client expectations time and time again!!
Session Takeaways:
1-Honing in on and assessing your company's introductory touch points
2-Setting clear expectations during your consultations and educating your client
3- Tips for systematizing your workflow
4- How best to handle mistakes made during the process
5- Off-boarding your client
Our Wonderful Sponsors
We definitely can't forget the entertainment provided by Bongo and B Entertainment along with our MC, A/V + DJ provided by Evolved Entertainment. Be prepared to be captivated by our featured Decor Sponsor, Vintage Bash, our catering sponsor, No Small Feast and our staffing sponsor, Pink Event Staff Inc. All rentals will be provided by The Richmond's amazing in-house provider, Higgins Event Rentals who also sponsored our last event. We are also very happy to have Chair Decor again who will be sponsoring their linens for this event and Silver Linings Photography Co to capture all of our best moments. We have a very special calligrapher, Kokoro no Melody, who will be creative one of a kind designs on beautiful takeaways for all attendees.
All of our events have been sold out weeks in advance so please get your tickets while you still can!! See you all at another spectacular event!!
Here is a video clip of our last event (July 17th 2019 at The Grace) that was captured by A la Bordeaux