Deliverance is Essential! Join us for worship, prayer and solid teaching followed by corporate mass deliverance and healing. Come ready!
About this event
Mark Your Calendar!
Deliverance is Essential. Worship, prayer and solid teaching followed by Fresh Fire's Mass Corporate Deliverance. Come ready and prepared, wanting and willing to be loosed in Jesus Name.
Sunday Service is never church as usual.... this is a free event. Love offering accepted.
Whom the Son sets free is free indeed!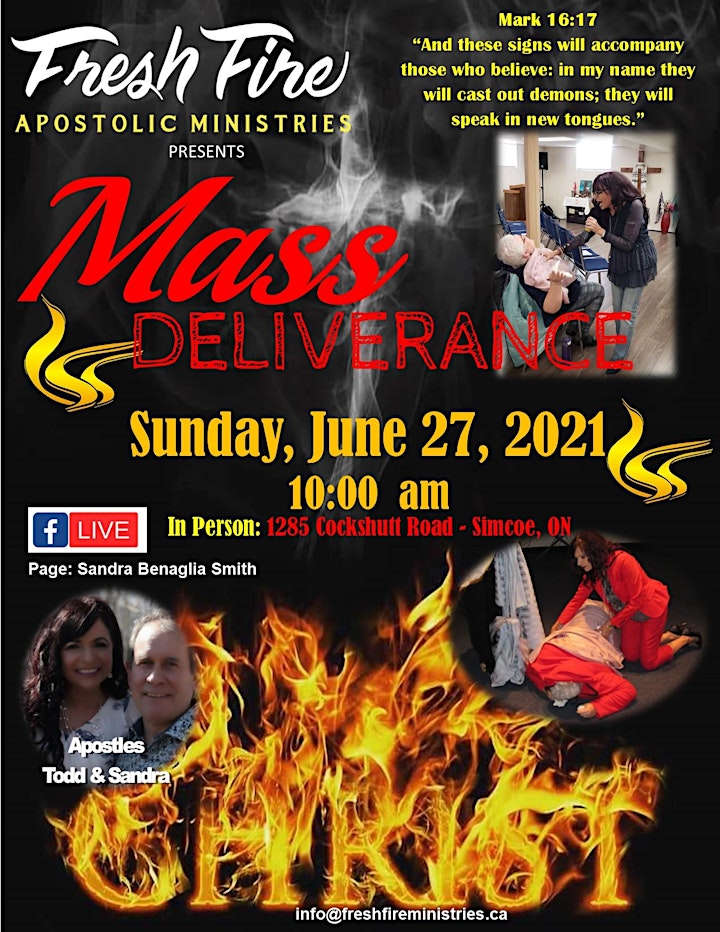 Organizer of Fresh Fire Apostolic Ministries-Mass Deliverance Service
At Fresh Fire Apostolic Ministries, you will encounter the Fire of God that will endow you with Holy Ghost power to pursue to do His will on the earth demonstrating the signs and wonders, miracles, healings, and prophetic insight, that will drive you to fulfil your destiny.
Here, you will experience His burning passion in and for you so you can walk in your calling with purpose and that, that fire within you giving you the power to heal the sick, prophesy and live in the fullness of victorious living and to be an influence in your community or wherever He sends you.
A release of the Fresh Fire of God will equip, empower and activate you in this coming revival.