Description
Amazing local food from fresh, new eateries in town... while helping others achieve their own food dreams?
Join us for an evening to remember as we:

Eat locally sourced food in a bank (yes, with its own vault!)
Listen to hopeful food entrepreneurs pitch for a pot of money that we collectively put in through the price of admission
Vote to decide which ones get the pot!

The Food

Mouthwatering pretzels of various types (from garlic dusted to spicy scallion & mozza, and more...) from Zwick's Pretzels (4.5 stars, 33 reviews at Yelp. Journal, CTV News coverage.)
Shrimp spring rolls, summer rolls, beef samosas, fruit and veggie trays from Equi-tea (a social enterprise operated by the Multicultural Health Brokers Co-op)

When, Where, and How Much?
When: Tuesday, July 11 from 6:00pm - 8:00pm
Where: ATB Entrepreneur Centre Edmonton , 4234 Calgary Trail
Cost: $15 (RSVP here, limited tickets!*)

* Our last MEÆT event (Dark MEÆT) sold out quickly, and tickets will go fast again, so don't wait! Also, $10 of your ticket goes towards the pot for the winner of the pitches, so your admission is also going towards a good cause.

What and Who?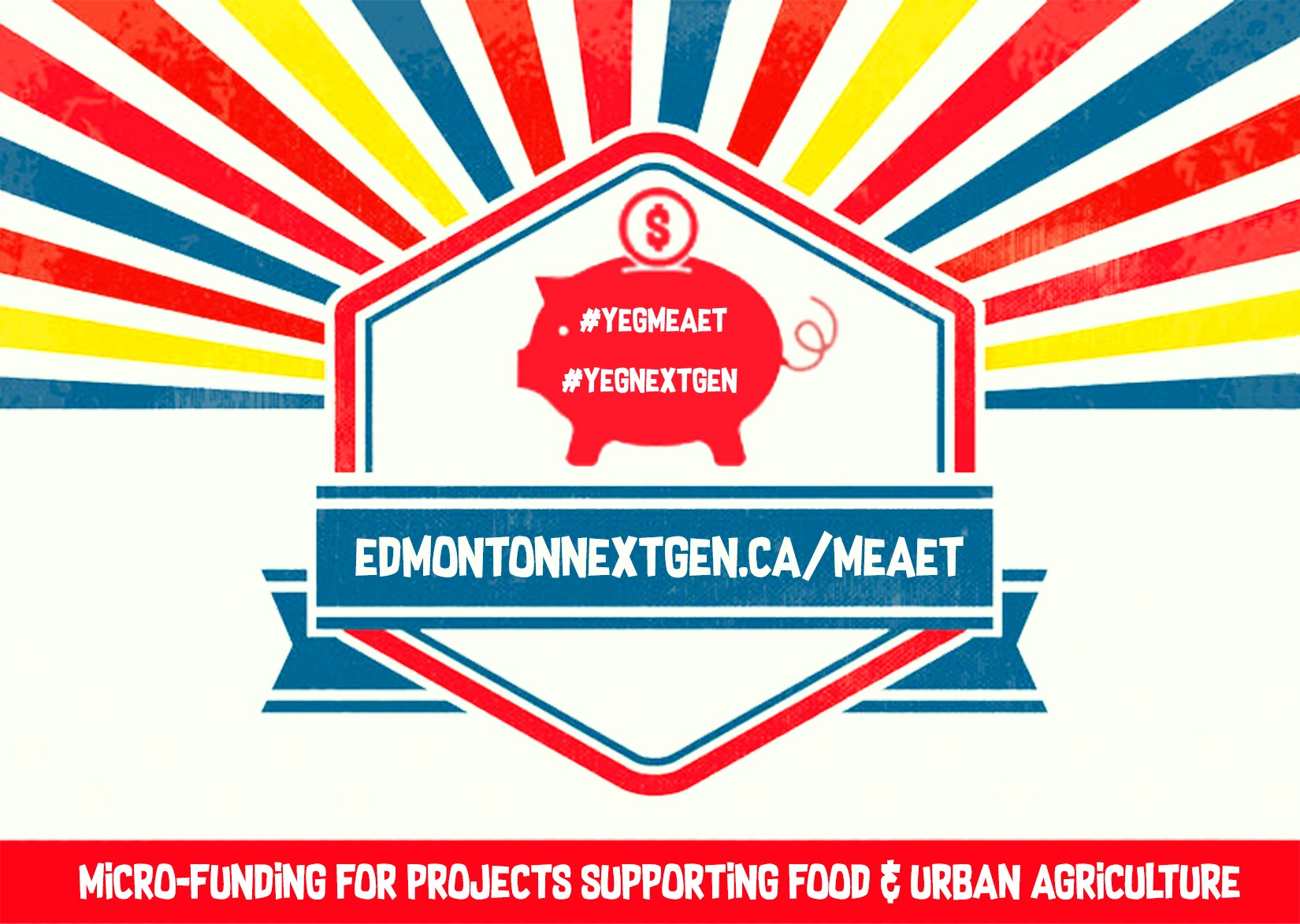 If you have a food/urban agriculture initiative you want to pitch, submit it here by June 30, 2017.