Location
Orleans Bowling Centre - OBC
885 Taylor Creek Drive
Ottawa, ON K4A 0Z9
Canada
KARAOKE STARTS @ 9:30PM EVERY WEEK! Pool Tables available for hourly play. Glow & Bowl available after 10PM. Bar & Kitchen open until 1AM.
About this event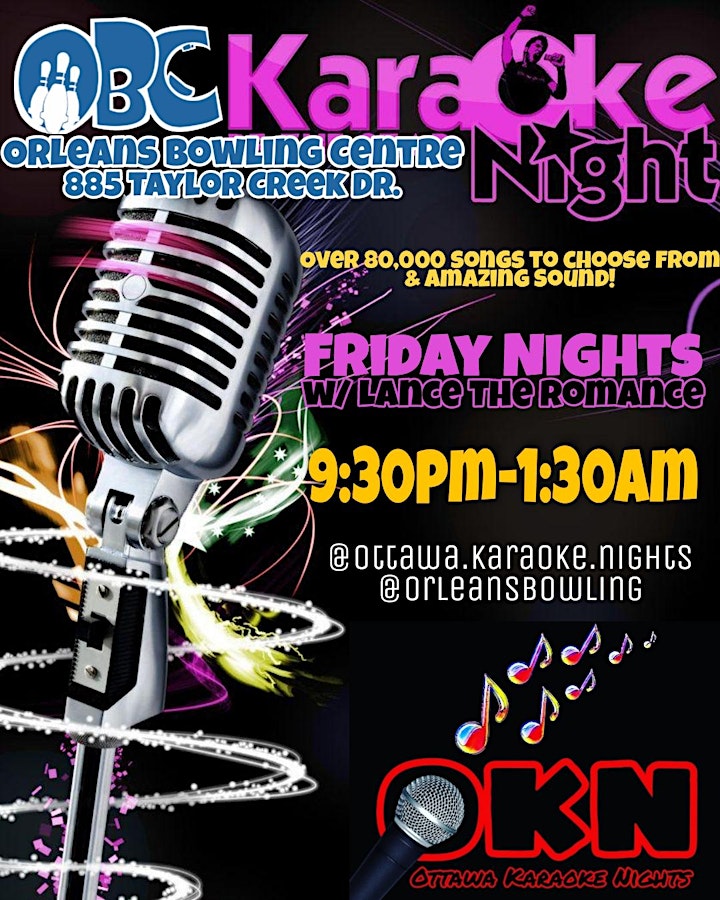 Over 80,000 Songs To Choose From & Amazing Sound!
Fair Singer Rotations!
To view OKN's Online Songbook follow the link below:
Search for " ottawakaraokenights "
You can now search for your song by Title/Artist/All.