Friends Café with Canadian Figure Skater, Kurt Browning
THE FRIENDS OF THE HALIBURTON COUNTY PUBLIC LIBRARY PRESENTS, BLADES & BEYOND, A VIRTUAL FRIENDS CAFE, FEATURING KURT BROWNING.
About this event
In our next Friends Café, we welcome Kurt Browning. Browning was both Canadian figure skating champion and World Champion four times.
He represented Canada in three Winter Olympics (1988/1992/1994) and earned the privilege of carrying the Canadian flag during the opening ceremonies of the 1994 games in Lillehammer, Norway.
Browning will talk about skating, what he's been up to, cottaging in Minden and hey, life in general! ⛸
HOW TO DONATE TO THIS CAUSE
The Friends are truly hoping you'll sign up for this presentation to help us raise the much needed funds for our libraries. We also hope you will renew your Annual Friends Membership, which is $5.00.
We are asking guests to send their donation and membership funds one of two ways:
⏩ via Electronic Fund Transfer to our email address ▶ folhaliburtoncounty@gmail.com (which can be done through your financial institution). A password is required; please use FOHCPL.
⏩ by cheque to the Friends' President, Stephen Mills, at 2978 Kashagawigamog Lake Road, Haliburton ON K0M 1S0.
Have a question? Just ask us! 🙏😃
Contact Pat Brezina at 705-286-1895 (about the event) or Jennifer Hughey (any technical questions) at 705-854-1205.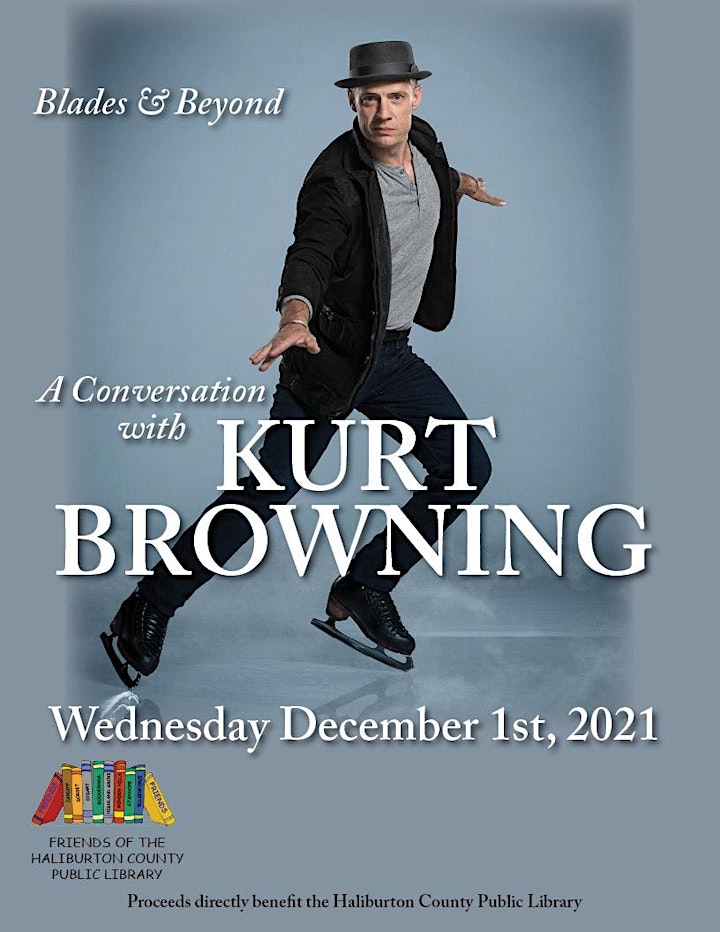 Organizer of Friends Café with Canadian Figure Skater, Kurt Browning