Friends of Africa is delighted to Invite All Peoples to her 10th Edition Economic Summit "Reigniting Global Trade"
About this Event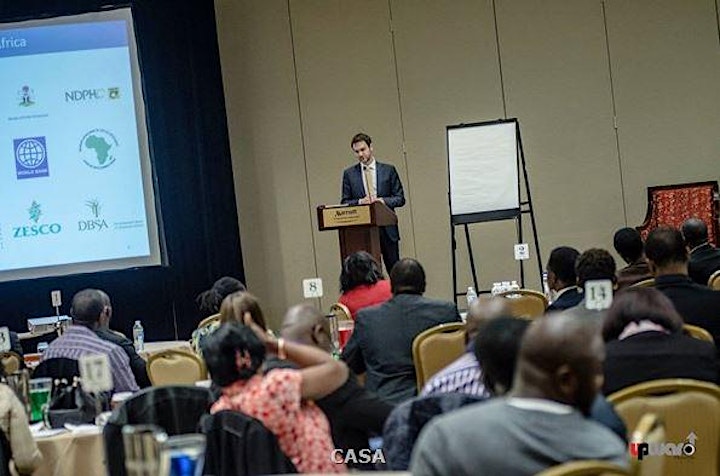 Casa Foundation is excited to host the annual Friends of Africa (FOA2020) Economic Summit. We look forward to welcoming a global community of influencers to FOA.
The global pandemic has had devastating effects worldwide. The impact of the pandemic in Africa has been challenging, with increased strains on local institutions and economies. african Development Bank (AfDB) projects a contraction of growth, that could lead to GDP losses of $145.5 billion and $189.7 billion in Africa by end of 2020.
Due to the pandemic and social distancing, the 10th annual FOA Summit will be organized as a virtual experience from October 9-10, 2020. Live viewing will be available for Registered delegates from outside Canada as well.
FOA is a Global platform that promotes economic development opportunities in emerging markets and connects startup businesses in the Diaspora a forum to pitch their ideas to investors and partners.
What should I Expect at FOA Summit ?
Keynote address
Panel discussions
Fireside chat
Pitch presentation*
Workshops
Business Showcase: Marketplace & Products
Delegates:
Govrnment of Canada
Government of Ontario
Governments from Africa.
Organization of Women in international Trade
Canadian Chambers of Commerce
Canadian Boards of Trade
Canandian Financial Institutions
Diplomatic Embassies in Canada
Private Sector Corporations/ Small and Medium Enterprises
Non-Profit Organisations
*FOA: Where Ideas meet Opportunities. Rules apply.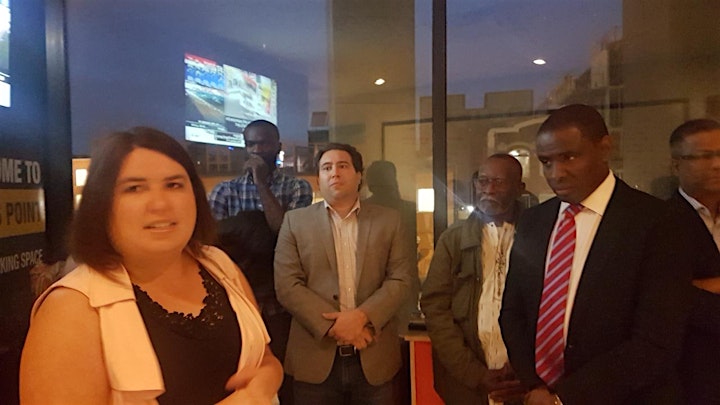 Images from: Casa Foundation-FOA 2017, FOA 2018
Hon Suze Morrisson, Canadian Parliament addresses Delegates at FOA opening .
FOA 2018 CEO Forum: with Hon Boye Oyewunmi- Ondo State Government, Nigeria
FOA 2017 African Forum: Nate Lowbeer-Lewis, MD, CPCS, Uganda; Arc. Olusola Oyelade, Principal, Casa Architects & Designs, Nigeria.
Images Below: Casa Foundation FOA 2015, FOA 2016
Marlon Yarde -President, Barbados Stock Exchange,
Hon Rob Oliphant-Chair of African Goup, and Member of Canadian Parliament
Julia Deans- MD/CEO, Futurpreneur Canada engage with FOA Delegates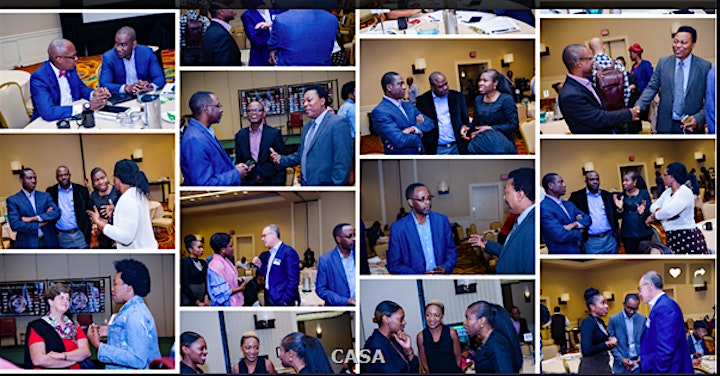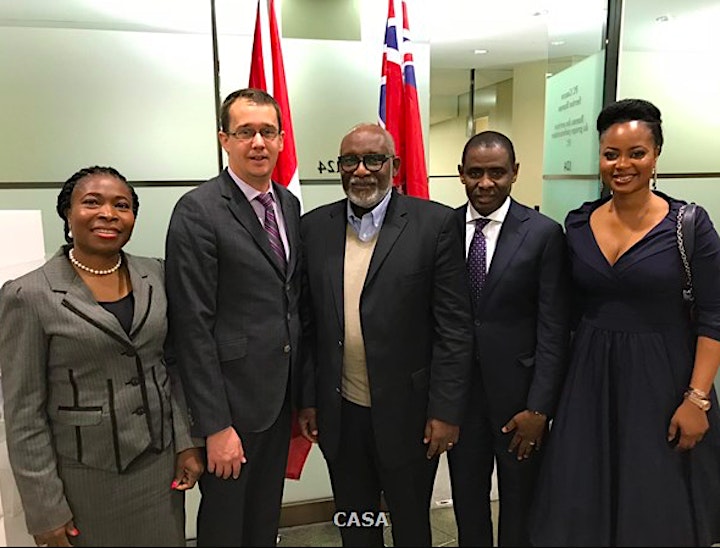 FOA 2018: Post Conference Meetings: with Public sector-Government of Canada and Nigeria
Hon Monte McNaughton, Minister of Infrastructure welcomes Dr. Olutoyin Oyelade- CasaFoundation Board, and Government of Ondo State delegation led by His Excellency, Governor Rotimi Akeredolu.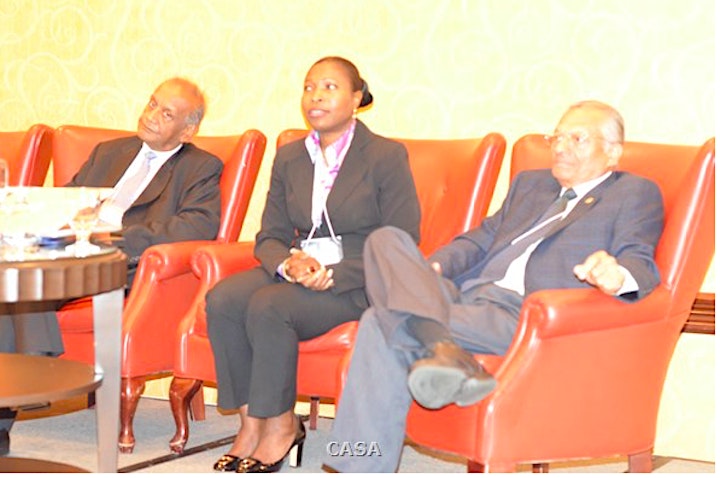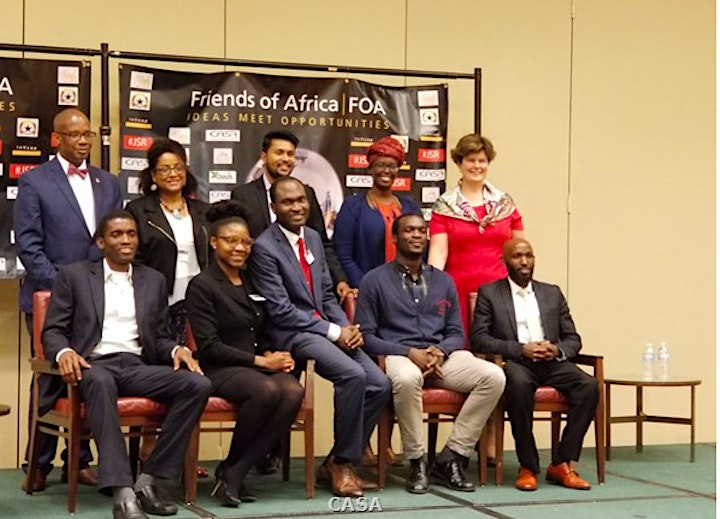 Pic 1: FOA Team with Hon Navin Chandaria- Hon Consul General of Kenya.
Pic 2: Startup Businesses @FOA 2017 Perfect Pitch with Marlon Yarde, President of Barbados Stock Exchange and Julia Deans, President/ CEO of Futurpreneur, Canada
FOA Pitch Presentation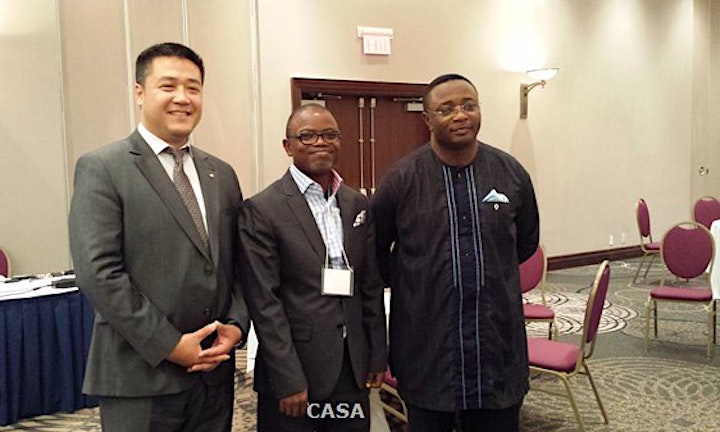 FOA 2014 Keynotes
Hon Elvis Afriyie-Ankrah: Minister of Presdency, Republic of Ghana
Arc Olusola Oyelade: Chair, Casa Foundation
Hon Han Dong: MPP and Min. of Univ. Traning, & Colleges, ON Canada at FOA 2014
Watch FOA 2018- Market Place
AfroCanadian Business Innovators @FOA MarketPlace.
Plenary Sessions and FireSide Chat with Nigerian Government
H.E Ambassador of Morroco in Canada: Madam Souriya Otmani
Prof. Wendy Cukier- VP/ Director Diversity Institute @ Ryerson University, Canada
Dr. Olutoyin Oyelade- President, Casafoundtion
Hon Boye Oyewunmi- Special Adviser to Government of Ondo, Nigeria; Ondo Investments
Hon Jean Augustine: 1st Black MP/ Federal Minister, Canada
Hon Suze Morrison- Member of Parliament, Canada
Hon Faisal Ahmed- Member of Parliament, Canada
Hon Hamid Hamdoucci- President CEO MABI- Canada and Morroco
Private Sector CEOs and Businesses.
Dont Miss FOA 2020: Register Today