Humans are such easy prey
About this event
Monday, July 22nd - 8pm
$7.50
Obsessive scientist Dr. Pretorius (Ted Sorel) successfully discovers a way to access a parallel universe of pleasure by tapping into the brain's pineal gland. When he is seemingly killed by forces from this other dimension, his assistant, Dr. Crawford Tillinghast (Jeffrey Combs), is accused of the murder. After psychiatrist Katherine McMichaels (Barbara Crampton) and detective Bubba Brownlee (Ken Foree) take the case, the trio risks a return to the other world in order to solve the mystery.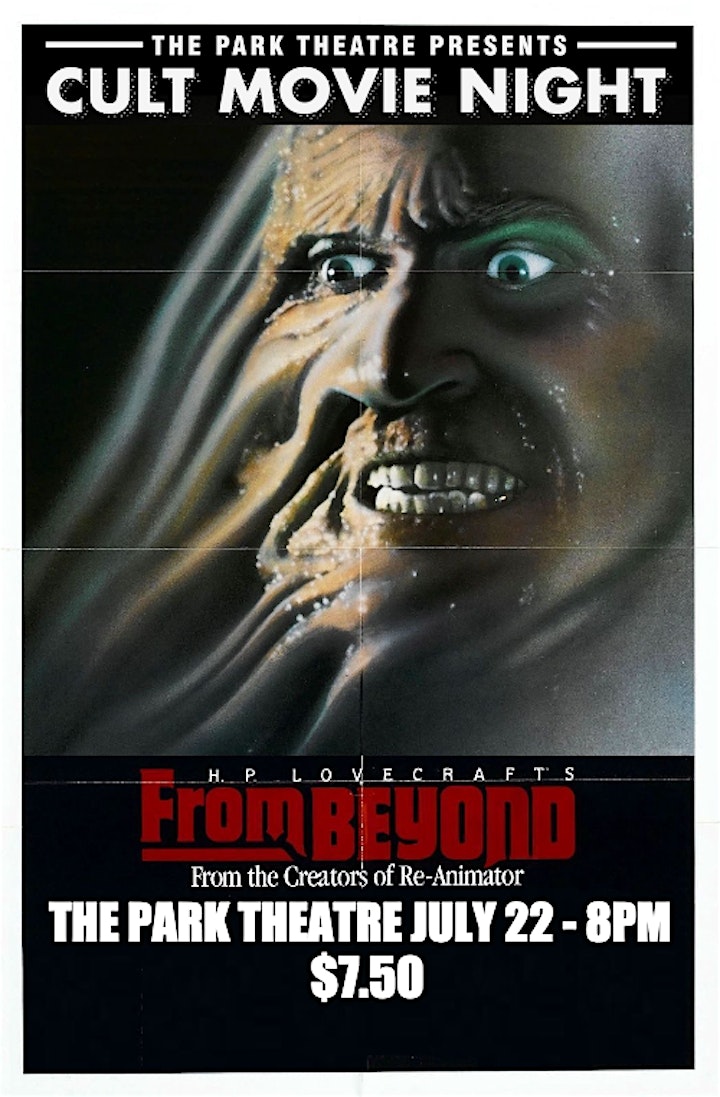 The Park Theatre, now in its fifteenth year of operations and has grown into one of Winnipeg's premier live event venues. With over 300 events a year spanning music, comedy, theatre, and film, the room has become home to an expansive community of artists.
In 2014 The Park Theatre was awarded "Venue of the Year" at the Western Canadian Music Award's, after being nominated for the same award in both 2012 and 2013.
The venue itself is a renovated movie theatre that opened in the fall of 1915. While many of Winnipeg's neighbourhood theatres have been demolished or "repurposed" into bowling alleys or retail stores. The Park managed to hold out for 73 years before fate caught up with it. After sitting vacant for nearly a decade it was revived into what is now one of Winnipeg's most popular live music venues.
With its high-quality sound, great atmosphere, two full-service bars, and premier live entertainment from local acts to international touring artists, it's no wonder that artists and audiences alike keep coming back.