Description
About the Event
Luminari is back with another incredible event to bring insight on the journey of finance inside a start-up.
On August 8th, we'll be sitting down with a panel of experienced CPAs who run the finance function at start-ups. Join us for an inspiring evening as they share their stories on how they transitioned from the corporate accounting life to being finance leaders at emerging start-ups.
In addition to discussing their career transitions, the panel will cover a breadth of topics including building efficient finance processes, how to add value as a finance person at a small company, the best ways to team with technologists, and more.
And on August 30th, we'll be back for Part 2: https://bit.ly/2JUdc4D, talking to CPAs who work in the startup ecosystem outside of the finance department
If you're a CPA hoping to enter the exciting start-up environment, this will be a great chance to learn more about working in early stage companies and how to maximize your opportunities with your designation. And if you're just fascinated by the start-ups changing our lives and Toronto's economy, this will be full of fun information.
Come out and join Toronto's top CPAs to network, mingle, and listen to the panel's incredible journeys and their advice on how to dip your toes in the start-up waters!
*Food and refreshments will be served during networking.
Bonus: Get a verifiable CPD hour!
Special thanks to Xero, CPA Ontario, and ConnectCPA for sponsoring this event and our #FinInTech initiative!

Agenda for the Evening
6:00 - 7:00pm: Networking and refreshments
7:00 - 7:45pm: Introduction & Panel Discussion
7:45 – 8:00pm: Panel Q&A with Audience
Our Panel:
Les Cullen, CPA, CA - VP Finance, Top Hat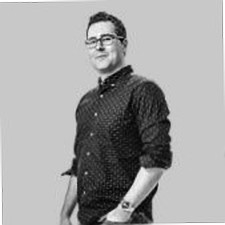 Les graduated from Wilfrid Laurier University in 2007 and obtained his CPA, CA in 2009 while articling at PwC Waterloo with a client focus on technology companies. He has been with Top Hat for 5 years and is currently the VP of Finance where he has been responsible for accounting, finance, FP+A, tax, risk management legal, HR, office, and administration. Les' professional focus has been around helping executives understand the past and predicting the future. Aside from his professional side, Les enjoys reading sci-fi novels, listening to the Beatles, and following the Toronto Raptors.
Travis Phung, CPA, CA - Director of Finance & Administration, Exact Imaging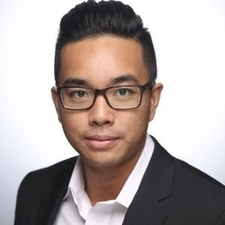 Travis Phung, CPA, CA is a finance professional with a passion for innovative early-stage technology companies. He is the Director of Finance & Administration at Exact Imaging, a Toronto-based medical technology start-up commercializing the world's first high-frequency micro-ultrasound system used in the detection and diagnosis of prostate cancer. He has helped Exact Imaging commercialize its products and achieve global scale by establishing its international operations and raising over $30M in growth capital from investors in both North America and Europe. Currently Travis serves on Luminari's FinInTech council and is an Entrepreneur-in-Residence at the Biomedical Zone, a start-up accelerator for biomedical and healthcare ventures.
Trisha Egberts, CPA, CA - Finance Manager, Figure 1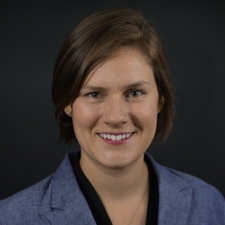 Trisha Egberts, CPA, CA is the inaugural member of Figure 1's finance team, helping the company in its mission to empower all healthcare professionals to achieve clinical mastery by learning from one another. Prior to Figure 1, Trisha worked at the Centre for Addiction and Mental Health and PricewaterhouseCoopers. With experience in technology, healthcare, and mining, Trisha has seen the different challenges and opportunities facing finance departments of all sizes. As a one-woman finance team, Trisha is working to maximize resources to chart the course for the future of healthcare.
Elvin Aghayev, CPA, CA - Finance Manager, Tulip Retail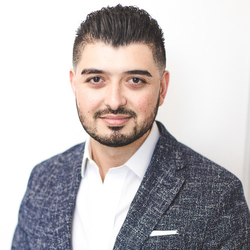 Elvin is a Finance Manager at Tulip Retail, an iOS mobile platform built exclusively for next-generation retail store associates to offer a world-class omnichannel experience. Prior to Tulip, Elvin worked at 500px, a premier photography platform. Elvin obtained his CPA designation at Deloitte in the Technology, Media and Telecommunications (TMT) audit practice. During his articling, Elvin also co-founded Deloitte Amplify, an internal initiative to increase firm's presence in the early-stage tech ecosystem by providing business development skills to staff passionate about tech startups.