Location
One Eleven
325 Front Street West 4th Floor
Toronto, ON M5V 2Y1
Canada
Description
About the Event
This is the second part of a two-part panel series focusing on CPAs in the start-up ecosystem. Click here to view information on part 1: https://bit.ly/2uOyR9s. In part 2, we'll be talking to an eclectic group of CPAs who have left the confines of a standard CPA path to do something different within the start-up ecosystem.
Join us for an inspirational evening as they share their stories on their motivations, challenges, and insights about making the transition from the traditional CPA path to thrilling careers in the start-up ecosystem.
This time, we'll be covering a range of topics including: transitioning out of finance, leveraging your CPA skills towards new directions, what their jobs entail, and an overall discussion around the various ways to get involved in the start-up space without being in finance.
If you're a CPA hoping to enter the exciting start-up environment, this will be a great chance to learn more about working with early stage companies and how to maximize your opportunities with your designation. And if you're just fascinated by the start-ups changing our lives and Toronto's economy, this will be full of fun information.
Come out and join Toronto's top CPAs to network, mingle, and listen to the panel's incredible journeys and their advice on how to dip your toes in the start-up waters!
*Food and refreshments will be served during networking.
Bonus: Get a verifiable CPD hour!
Special thanks to Xero, CPA Ontario, and ConnectCPA for sponsoring this event and our #FinInTech initiative!

Agenda for the Evening
6:00 - 7:00pm: Networking and refreshments
7:00 - 7:45pm: Introduction & Panel Discussion
7:45 – 8:00pm: Panel Q&A with Audience
Our Panel:
Michelle Killoran, CPA, CA - Associate, OMERS Ventures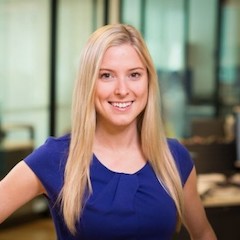 Michelle is an Associate at OMERS Ventures and is responsible for researching and executing on investment opportunities in the Technology, Media, and Telecommunications sector. Prior to joining OMERS Ventures, Michelle was a Senior Associate in Financial Advisory at Deloitte. As a part of the Valuations group, she provided valuation services to both public and private companies related to mergers and acquisitions, financial reporting, tax, and litigation. Michelle is a Chartered Accountant (CA), Chartered Professional Accountant (CPA) and Chartered Business Valuator (CBV). She has a Bachelor of Commerce from Queen's University.
Daniel Israelsohn, CPA, CA - Vice President, Plaza Ventures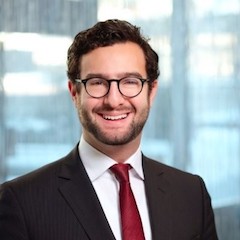 Daniel is a CPA, CA with extensive experience advising and leading multi-national corporations. Today, Dan leads Plaza Ventures' finance and administration functions and oversees all due-diligence activities. He works closely with portfolio finance teams to improve their finance functions, metrics tracking and governance. Prior to joining Plaza Ventures Dan led finance and operations for a high-growth SaaS company, eventually overseeing its sale to a private equity firm. Dan articled with PwC working in a number of roles across the assurance and tax practices in Canada and the US. When not in the office he can be found chasing his two toddlers and dog around Toronto area parks.
Matt Edirisinghe, CPA, CA - Director of Supply Chain & Planning, ecobee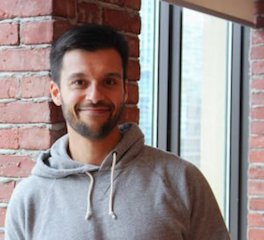 Matt is the Director of Supply Chain and Planning at ecobee, a manufacturer of IoT Consumer Electronics. At ecobee Matt and his team lead end-to-end Supply Chain operations including managing the Sales and Operations Planning cycle, Reverse logistics and managing the North American refurbishment facility. In this role Matt is also accountable for managing core business systems including designing and supporting the roadmap to scale and prepare for IPO.
Prior to joining ecobee, Matt worked at Google as part the Internal Audit team. At Google Matt lead scaling the Consumer Hardware product area prior to the launch of Pixel which included building the SOX compliance framework, several post integration reviews of Nest and ensuring scalability across the business from Sales and Marketing through to Supply Chain.
Matt has also worked in both Supply Chain and Internal Audit teams at Bell Canada as well as working five years in Big 4 accounting firms performing audit and forensic accounting engagements.
Michelle Lau, CPA, CA, MAcc - Venture Manager, Health, Creative Destruction Lab

Michelle Lau is a Venture Manager at the Creative Destruction Lab, working with early-stage AI and health startups. She started her career at KPMG in audit and assurance in 2007 followed by a forecasting and planning role in industry. She eventually grew dispassionate in continuing down the traditional accounting career path and transitioned to a headhunter for CPA professionals before landing her role at the Lab. Michelle is a Chartered Professional Accountant and has her master's in accounting from the University of Waterloo ('2010).
Shubham Datta, CPA, CA - Director, M&A and Growth Financing, SurePath Capital Partners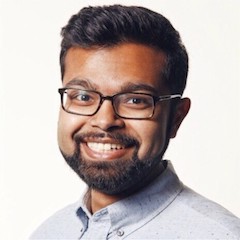 Shubham helps fund, grow and exit technology companies, particularly those in the SaaS, and commerce sectors as a Director at SurePath Capital Partners. He loves to dive into the data, uncovering insights to help startups fuel growth and helping founders and entrepreneurs reach their full potential. Prior to SurePath, Shubham worked at KPMG Corporate Finance in Toronto, after obtaining his CPA with KPMG's assurance group. Outside of work, he hosts The Backbone - a podcast exploring the journey inside finance at a startup.