Description
About the Event
To anyone involved in technology or the startup ecosystem, John Ruffolo needs no introduction. As the CEO of OMERS Ventures, an $800 million venture capital firm, John is one of the most iconic and influential investors in the industry.
John has been instrumental in developing Canada's startup and venture capital ecosystem, and has been a driving force behind Canadian success stories like Shopify and Hootsuite. OMERS Ventures has helped Canadian companies create over 5,000 jobs and attract over $1.4 billion in investments across the globe.
Join Toronto's top CPAs to network, mingle, and listen to John Ruffolo's fascinating journey as well as his insights on technology, innovation, investing, and much more.
*Food and refreshments will be served during networking.
Bonus: Get a verifiable CPD hour!
Special thanks to Xero, CPA Ontario, and ConnectCPA for sponsoring this event and our #FinInTech initiative!

Agenda for the Evening:
6:00-7:00pm: Networking and refreshments
7:00-7:45pm: Introduction & Fireside Chat with John Ruffolo
7:45-8:00pm: Audience Q&A with John Ruffolo
About John Ruffolo, CPA, CA: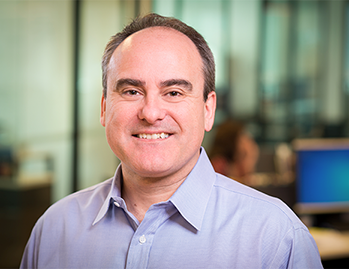 John Ruffolo began his career at Arthur Andersen, and worked his way to becoming Partner in the Technology, Media and Telecommunications (TMT) practice. He then spent 8 years at Deloitte as a Partner and Global Thought Leader in Tax and TMT, before joining OMERS to head OMERS Platform Investments (its innovation investing arm) and launch a venture capital arm, OMERS Ventures. With over two decades of in-depth TMT experience, John Ruffolo has leveraged his extensive TMT expertise to identify, invest in, and grow over 30 technology companies across North America.
In addition to providing capital, John is also a sought-after advisor, serving on the boards of Hootsuite, D2L, Ether Capital, and OneEleven, among many others. Outside of investing, John is an active contributor to the community: he serves on the boards of the Royal Ontario Museum, the David Suzuki Foundation, Ontario Centres of Excellence, the Schulich School of Business, and more.
About OMERS Ventures:
OMERS Ventures is the venture capital arm of OMERS, which stands for Ontario Municipal Employees Retirement System, a $95 billion pension fund for Ontario's government employees. OMERS Ventures has currently $800 million of assets under management, across 3 funds and 35 portfolio companies. Outside of investing over $340 million directly, OMERS Ventures' presence and partnerships have also been pivotal in attracting foreign investors to Canada. With an impressive advisory board and a network of customers, investors, and talent, OMERS Ventures has helped its portfolio companies secure $1.2 billion in additional funding, with some of them even being acquired or going public.

**This event is for designated CPAs, CPA candidates and University Accounting Students.