From far and wide: Canada's accelerated technology landscape | with GPA
Sales Have Ended
Registrations are closed
Call-in information and Q&A information (Sli.do): You are invited to call Webinar on Lifesize. Join the meeting: https://call.lifesizecloud.com/2008663 Join the Lifesize meeting using Skype for Business: https://skype.lifesizecloud.com/2008663 Call in by Phone or Mobile (audio only) Canada: +1 (844) 572-5683 Meeting extension: 2008663# Additional numbers: https://call.lifesize.com/numbers Calling from a Lifesize conference room system? Just dial 2008663 with the keypad. Other ways to call: https://call.lifesize.com/otherways/2008663 Q&A Information: https://app.sli.do/event/vkdzvcge OR www.sli.do Meeting # 7482
Sales Have Ended
Registrations are closed
Call-in information and Q&A information (Sli.do): You are invited to call Webinar on Lifesize. Join the meeting: https://call.lifesizecloud.com/2008663 Join the Lifesize meeting using Skype for Business: https://skype.lifesizecloud.com/2008663 Call in by Phone or Mobile (audio only) Canada: +1 (844) 572-5683 Meeting extension: 2008663# Additional numbers: https://call.lifesize.com/numbers Calling from a Lifesize conference room system? Just dial 2008663 with the keypad. Other ways to call: https://call.lifesize.com/otherways/2008663 Q&A Information: https://app.sli.do/event/vkdzvcge OR www.sli.do Meeting # 7482
Canada's Accelerated Landscape
About this event

Beyond just a surge of innovation, the tech sector in Canada is accelerating in growth and stature. Some of Canada's fastest growing and largest companies are technology companies. Many of our legacy companies are adapting to digitization, and the need for this transition is even more urgent since the pandemic. The government is perhaps experiencing the greatest evolution of all. But what responsibility does the government hold in this growth? Does participation in this process boost or stifle innovation? How do governments balance a fostering of growth of digital companies with the transformation of our traditional ones? Answering these questions might help us better understand what economic recovery in Canada might look like.

Legendary Canadian journalist Tom Clark will moderate our panel of speakers
Tom Clark joined Global after almost 45 years at the most senior levels of Canadian journalism. He left Global News on January 1, 2017, after serving as the network's chief political correspondent and host of The West Block. He has interviewed every Canadian Prime Minister since Lester B. Pearson and has covered every federal election campaign since 1974. He has reported in eight active war zones and from over 33 countries. Tom was CTV's China Bureau Chief and was also its Chief Washington Correspondent for five years. He has a deep understanding of Canada's position in an increasingly complicated international dynamic. Tom is the recipient of Radio Television Digital News Association lifetime achievement award and has been named one of the most influential journalists in Ottawa.
Panel:
Nicole Brassard, Senior Consultant, Technology, Global Public Affairs
Nicole Brassard is a Senior Consultant in the Vancouver Office of Global Public Affairs. She provides government relations, stakeholder engagement and communications support to clients in the Transportation, Infrastructure and Technology sectors. Prior to joining Global, Nicole was the Regional Director for a federal political party managing stakeholder engagement, media relations and strategic policy outreach in Alberta, Saskatchewan and the Territories. Nicole has extensive experience managing election campaigns and has knowledge of strategic messaging and micro-targeting using a variety of innovative platforms. She also worked in law for more than a decade for several national and international law firms in their corporate and insurance practice groups. Nicole holds a Bachelor of Arts in Philosophy from the University of Alberta and a diploma from Canadore College.
Razor Suleman, CEO, Elevate
Razor is the CEO & cofounder of Elevate Toronto; Canada's largest technology festival. Elevate Toronto is a not for profit whose mission is to advance the Canadian innovation ecosystem.
Perrin Beatty, CEO, Canadian Chamber of Commerce
The Honourable Perrin Beatty, PC, OC, is the President and Chief Executive Officer (CEO) of the 200,000-member Canadian Chamber of Commerce, Canada's largest and most representative national business association. A descendant of one of Canada's most prominent manufacturing families, Perrin grew up in Fergus, Ontario and graduated from the University of Western Ontario. In 1972, he was elected to the House of Commons as a Progressive Conservative, where he held seven different ministerial portfolios. After his time in government, Perrin became President and CEO of the Canadian Broadcasting Corporation (CBC) and later of Canadian Manufacturers and Exporters (CME). Dedicated to education, Perrin is a former Chancellor of the University of Ontario Institute of Technology. In 2018, Perrin was appointed to the Order of Canada as an Officer. He has been President and CEO of the Canadian Chamber of Commerce since August 2007.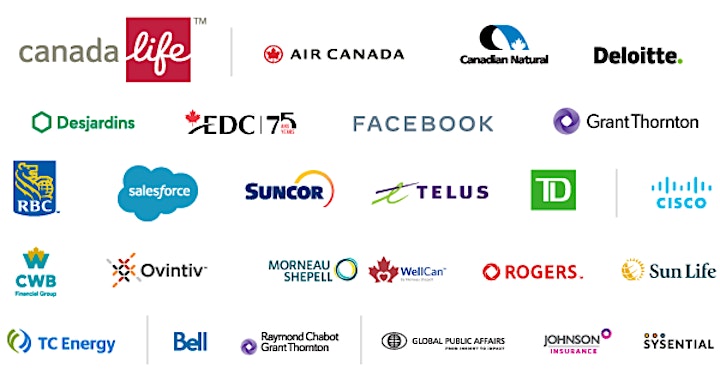 Organizer of From far and wide: Canada's accelerated technology landscape | with GPA
Since 1925, the Canadian Chamber of Commerce has connected businesses of all sizes, from all sectors and from all regions of the country to advocate for public policies that will foster a strong, competitive economic environment that benefits businesses, communities and families across Canada.
With a network of over 450 chambers of commerce and boards of trade, representing 200,000 businesses of all sizes in all sectors of the economy and in all regions, we are the largest business association in Canada, and the country's most influential. The primary and vital connection between business and the federal government, our views are sought after and respected by government, business leaders and the media thanks to our well-researched reports, analyses, position papers and policy resolutions that reflect a broad business perspective.