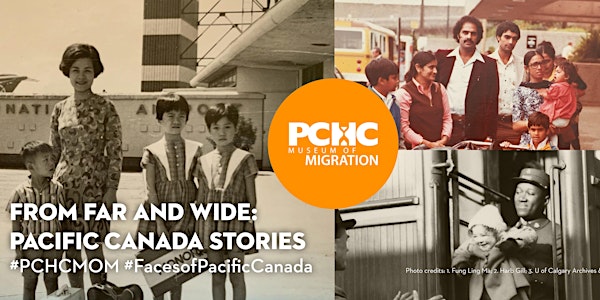 From Far and Wide: Pacific Canada Stories
The official launch of From Far and Wide: Pacific Canada Stories - A virtual storytelling series by PCHC-MoM Society
About this event
'Truly, family is who loves you' - Wayson Choy
We in Canada have been shaped by migration. Whether moving from rural to urban, from coast to coast, by air, land, or sea, our journeys have shaped who we are and where we are.
To better understand migrants and descendants of migrants who arrived through western portals to live on the territories of Indigenous peoples, we are gathering and sharing stories of Pacific Canada.
Join us for the launch of this virtual series. We will showcase example stories from community members, as well as answering any questions you may have.