Join SFU and the British Consulate-General for a virtual public forum on low carbon resilient leadership in B.C. and COP26 goals.
About this event
Low Carbon Resilience - A Systemic Approach for Climate Action
In November, governments, businesses and civil society leaders from around the world will be meeting in Glasgow, Scotland, where the UK will host COP26 - the U.N. Climate Change Conference. This will be the most important international meeting for driving global climate action since the Paris Agreement was hammered out at COP21 in Paris six years ago. It will be a critical occasion for the international community to make new commitments to address the climate crisis and to achieve global net zero emissions by 2050, including across all sectors and scales.
Local governments will have a high profile at COP26. The role they can and need to play collectively in moving the dial on climate action is crucial. They are on the frontlines - confronting climate impacts, such as damage from flood, heat and wildfire, and finding equitable ways to rapidly decarbonize into the future. Low carbon resilience (LCR) approaches aim to reduce climate risks and emissions, while also advancing other community priorities such as equity, health, biodiversity and clean economic development. Learn from three pioneering B.C. local governments that have applied LCR in strategy, policy, planning and operations. Hear from them about benefits and challenges of LCR, and their initial insights into advancing more sustainable community development.
The Event
The first part of the forum will address the global importance of COP26 for climate action, with remarks from: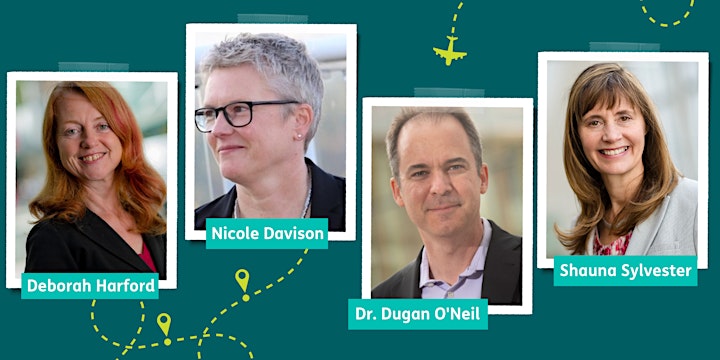 Nicole Davison, British Consul-General in Vancouver: Nicole Davison took up her position as British Consul-General in Vancouver in July 2016. She is the British government's representative in British Columbia, the Yukon and the Northwest Territories. She is accompanied by her partner, Karen. Nicole joined the Foreign, Commonwealth and Development Office (FCDO) in 1988 and has served in South Africa, Bangladesh, Ukraine and China. Previously, she was the Deputy Head of Mission at the British Embassy in Zagreb, Croatia. In London, Nicole has worked in the Western European Department and Latin America and Caribbean Department. She has also been responsible for parliamentary affairs and ran one of the teams in the Global Response Centre (covering consular and political crises). In her spare time, Nicole is a keen photographer.
Dr. Dugan O'Neil, Vice-President Research and International, Simon Fraser University: Dugan is SFU's Vice-President, Research and International at Simon Fraser University, leading SFU's strategic research initiatives and facilitating international opportunities that foster research collaborations and mobility. As a professor of Physics at SFU, he has served as principal investigator of the institution's advanced research computing efforts since 2010. Recently, both SFU Sustainability and ACT (the Action on Climate Team) have joined the VPRI portfolio led by Dugan, providing exciting opportunities for collaboration and co-creation amongst other VPRI portfolio members, including SFU International.
Shauna Sylvester, Executive Director, SFU's Morris J. Wosk Centre for Dialogue: Shauna Sylvester is the Executive Director of Simon Fraser University's Morris J. Wosk Centre for Dialogue, a Professor, Professional Practice in the Faculty of Arts and Social Sciences, a proud mother and a relationship focused leader.
Moderated by Deborah Harford, Head of Philanthropy, Legible and former Executive Director of ACT, SFU: As co-founder and former executive director of ACT, Deborah spent 15 years developing the initiative's pioneering vision and its partnerships with the public, private and philanthropic sectors. She directed and produced ACT's research and policy recommendations designed to advance effective, sustainable climate action strategies at all levels of government and across sectors, as well as communicating and promoting the program's outcomes. A widely sought-after speaker and resilience expert, Deborah contributes to a variety of national and international initiatives and is a Climate Solutions Fellow at SFU's Morris J. Wosk Centre for Dialogue. Deborah is currently the head of philanthropy and CEO of the Foundation at Legible.com.
The second part of the forum will highlight lessons learned from three local governments in B.C. through brief presentations and opportunities for exchange. With the support of ACT – the Action on Climate Team at SFU, these local governments have embedded low carbon resilience approaches using varied pathways ranging from climate action planning to asset management and business prioritization to corporate strategy. Short presentations will be given by the following speakers: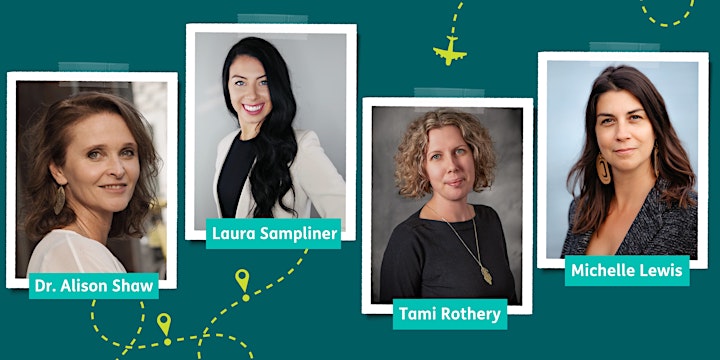 Dr. Alison Shaw, Executive Director, ACT - Action on Climate Team, SFU: Dr. Shaw has over two decades of experience leading cross-cutting climate change and sustainability science and policy research, and in mobilizing knowledge, developing tools, and creating partnerships. She has worked as a scholar, a science-policy strategist, and a sustainability consultant and organizational coach. Her efforts have focused on transformative and sustainable change, encouraging policy makers and decision makers to understand climate change and sustainability as a profound and urgent socio-economic design challenge that requires engagement from all sectors at all scales of governance. At ACT, SFU she will promote the thought leadership and develop the networks to further its reputation as a state-of-the-art research-to-practice hub. She will work closely with SFU's Vice President of Research and International's Office to elevate and amplify climate change and sustainability partnership and co-creation opportunities.
Laura Sampliner, Sustainability and Energy Coordinator, City of Port Moody on Low Carbon Resilience in Planning: Before joining the City in 2018, Sampliner held similar roles with a variety of municipalities and private sector companies in B.C., Alberta, Quebec and Ontario. Sampliner is a LEED Green Associate, holds a certificate in Sustainable Energy Management from BCIT, and a graduate of the Environment and Business program at the University of Waterloo. Sampliner has a diverse set of skills related to climate policy, environmental protection, energy management, and community climate change planning.
Tami Rothery, Senior Community Energy Manager, Community Energy Association, presenting on work completed for the District of Summerland on Low Carbon Resilience in Business Prioritization: Tami is a Senior Community Energy Manager with the Community Energy Association, with over 15 years spent in local government, post‐secondary, not‐for‐profit, and private organizations advancing the balance between profit, planet, and people. Tami's experience includes: policy writing and program creation; coordinating over $7M in grants and implementation of solar PV, battery energy storage systems, electric vehicle charging stations, commercial heat pumps, energy & emissions planning, and ASHRAE energy audits; and developing and delivering education sessions for a variety of audiences. Tami is a Certified Sustainable Building Advisor, and has training in natural asset management, high‐performance leadership, and project management.
Michelle Lewis, Natural Asset Technician, Town of Gibsons (standing in for Emanuel Machado, Chief Administrative Officer and Chief Resiliency Officer), on Low Carbon Resilience in Corporate Strategy: Michelle Lewis is the Natural Asset Technician for the Town of Gibsons, a municipality at the forefront of Natural Asset Management work. Her role is unique to Gibsons, a position dedicated solely to monitoring, maintaining, and planning around Gibsons' natural assets. She is an ISA Certified Arborist and is currently pursuing her Master's in Urban Forestry Leadership at UBC. Michelle was one of ten chosen worldwide for the pilot year of the program. Her work to date with Gibsons includes a Watershed Scale Mapping project which looks to ensure that the natural assets within the Town's entire watershed are understood, measured, valued, and ultimately, managed to ensure their health. The project follows on the heels of a Coastal Resilience project which focused on the role of natural assets in mitigating the risks to coastal communities in the face of the climate crisis.
Participants will then be able to choose one of three concurrent workshops to engage directly with these experts and exchange ideas.
Hosts
This event will be hosted by ACT – the Action on Climate Team at Simon Fraser University, SFU International and the SFU Morris J. Wosk Centre for Dialogue, in partnership with the British Consulate-General in Vancouver.
Registration and Password
A password to access this Zoom meeting will be sent to all registrants via email in the days and hours preceding the event.
Accessibility
Our events will be presented using Zoom. To engage fully you will need:
A laptop, computer, or smartphone
A stable internet connection
A webcam
A microphone
Speakers or headphones
If you have any questions, concerns, or comments regarding accessibility, feel free to connect with us at dialogue@sfu.ca.
Protecting Your Privacy
To ensure that we are using Zoom in a privacy-conscious way, we are following best practices:
We will only circulate the meeting link to those who are registered for the event
We will password protect the meeting
Code of Conduct and Inclusion Expectation
This is an inclusive event. By submitting your registration, you are agreeing to engage with organizers and others guests at the event in a respectful manner. Offensive or discriminatory behaviour and/or language toward event organizers and other guests will not be tolerated. Such behaviour may result in the removal or banning of the individual(s) from future events.
Land Acknowledgement
We respectfully acknowledge that this event takes place on the Unceded, Traditional, Ancestral Territories of the Sḵwx̱wú7mesh, səl̓ilw̓ətaʔɬ, and xʷməθkʷəy̓əm First Nations.
Organizer of From Gibsons to Glasgow: Local Leadership towards COP26