From Invitation to Instagram: Modernizing Your Fundraising Event

Monday, 25 March 2013 from 8:00 AM to 10:00 AM (EDT)
Event Details
Fundraising is one of the most challenging (yet rewarding) aspects for many nonprofits. With so many worthy organizations looking to build a new donor base, it's important to innovate and create original, buzz-building events to distinguish your event from being "just another fundraiser."
By keeping up-to-speed on the latest advancements in technology, event industry trends, and marketing techniques, one can use this knowledge to their advantage... and in result, sell out their events and raise more funds for their nonprofits than ever before! 
During this interactive panel discussion, learn from industry experts about their nonprofit involvement and what has proven to be their biggest successes. Hear what's worked for them, what hasn't, and how you can be inspired to produce the best events possible for your nonprofit or brand! 
Topics discussed will include: 
Leveraging Toronto's young professional community

Rallying around your mission to create exciting, envelope-pushing events

Creating sponsorships and partnerships

Getting the most out of social media & promotion

Measuring ROI
8:00AM-8:30AM: Breakfast & Networking
8:30-9:45AM: Panel Discussion
9:45-10AM: Questions
Hashtag for this event - #FundraiseTO
Meet the Panel
Tracy Briggs (@tracybriggs) is the Senior Manager of Special Events at the Canadian Opera Company, where she leads three annual fundraising events for the company. In addition, Tracy was responsible for the inception of the COC's Ensemble Circle Program for Young Patrons, and now manages the program which has sold out annually since first introduced. Before the Canadian Opera Company, Tracy organized the event portfolio at The Power Plant, including their annual fundraiser Power Ball.
Laura Serra (@LauraSerra) is the Director of Lifestyle Brands for Narrative PR, social columnist for The Globe and Mail, and founder of dog-loving charity Paws for the Cause. After a 10-year stint at The Globe and Mail, Laura hopped the fence into Marketing-land to join Narrative PR – a Toronto-based shop that is the communications arm of advertising agency Bensimon Byrne and digital shop One Method. By day, she heads up the firm's lifestyle division with clients like Constellation Brands (wine, lots of wine), Google, and Red Bull Canada. By night, she covers the party scene for The Globe and Mail for her Saturday print column in the T.O. section. By love, she runs Paws for the Cause - a non-profit organization that raises money for a variety of different animal-welfare charities, as well as their own scholarship for a veterinary student at the University of Guelph. 
Niya Bajaj (@destiniya) is currently a Senior Strategic Communications Advisor at the Ministry of Aboriginal Affairs. Before joining the public service she developed a strong understanding of fundraising principles at the University of Toronto, and cut her event planning teeth supporting the logistics, sponsorship management and emergency planning for Pride Toronto 2008. She was also fortunate to be part of the Online Campaigns team at the United Way of Toronto. She has concurrently provided event based fundraising services to a diverse range of organizations including: Planned Parenthood Toronto's 50th Anniversary Celebration, Eva's Initiatives Home4Life Auction, Project Canoe's Annual Fall Fundraiser, and The Native Women's Resource Centre of Toronto Conference and the Minaake Awards. In addition, she partnered with Heena Punwani to create Toronto Bakes for Japan, a city-wide, social media fueled bake sale that raised over $30,000 for the Japanese Red Cross Society to support Tsunami victims. 
Michael Rajzman (@mrajzman) is the Social Media Manager at Free The Children, an international charity and educational partner, working to empower youth to be active local and global citizens. With a network of more than 1.7 million youth and in partnership with major media, brands and celebrities, Michael manages content development for all of the organization's social channels, including their We Day Facebook page, one of the world's largest cause-based online communities. He also trains staff in effective and proactive strategies for engagement and fundraising in the social sphere, and advises on website social optimization, ensuring every online visitor can tweet, like or share content with ease.
Jamie Cuthbertson (@JamieLeighTO and @BriteToronto) is the Eventbrite's Toronto City Market Manager with a passion for live events. She also runs her own social media management and consulting business in Toronto. 
Event Sponsors: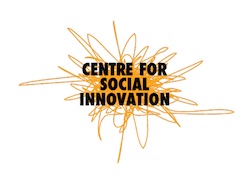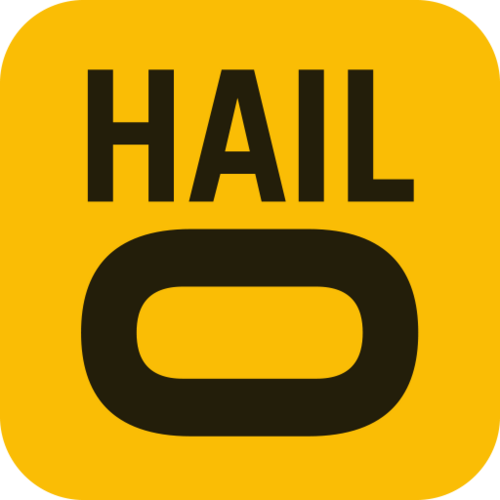 We've partnered with 
Hailo Toronto
 to provide transportation to and from our event.
To get $5 off your Hailo taxi ride to the event, simply download their free smartphone app for iPhone or Android from 
http://hailocab.com/toronto
 and enter the promo code BRITETORONTO.
When & Where

CSI Annex
720 Bathurst St
Toronto, ON M5S 2R4
Canada

Monday, 25 March 2013 from 8:00 AM to 10:00 AM (EDT)
Add to my calendar
From Invitation to Instagram: Modernizing Your Fundraising Event