From Marathons to Sprints: MarCom Pros in Agile Environments *An exclusive...
Description
From Marathons to Sprints: MarCom Pros in Agile Environments *An exclusive lunch-and-learn workshop!*
Rapid and constant change is the new norm, and marketing and communications planning needs to adapt. A nimble MarCom team is well positioned to seize opportunities, respond to crises and quickly adjust their work to follow trends, leading them to greater success in both the short- and longer term.
In this hands-on session, you will learn how to adapt the agile methodology, so popular with software developers, to create marketing and communication strategies that remain relevant in a changing environment. Learn about the fundamentals, and explore approaches that can help your team transition to agile.
You will even get some hands-on practice that will help you gain better visibility on work and prioritization, and what to do when well-planned work gets up-ended!

*Lunch will be provided*
Meet the Presenters!
Tanya O'Callaghan leads communication, thought leadership and creative services for the Canadian Internet Registration Authority—the organization responsible for managing the .CA domain. A passionate leader, O'Callaghan has grown these functions within CIRA, balancing diverse needs and requirements from internal customers and external stakeholders. She has over fifteen years of experience in the agency and non-profit sector. At CIRA, she has adapted the Agile methodology used by her IT colleagues to successfully create adaptable communications strategies and manage the complex workflow of a high performance creative team.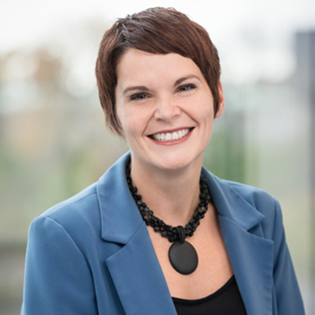 Erin Hutchison works as a marketing specialist at the Canadian Internet Registration Authority (CIRA), the organization that manages the .CA domain registry. Her main focus at CIRA is on implementing an innovative social media and content strategy that helps Canadian businesses and individuals to establish an online presence. Her first introduction to Agile marketing was when she started working at CIRA and has grown to appreciate the principles of the methodology, having seen first-hand the positive impact it can have on effectively managing a busy editorial calendar. Hutchison has a Bachelor of International Business from Carleton University.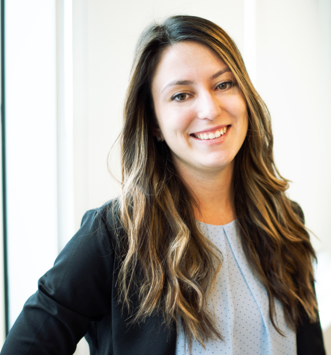 Disclaimers: IABC Ottawa has a no refund policy. Photos may be taken at this workshop. Please let an IABC Events Team member know if you do not wish to be photographed. Attendees are encouraged to park at the NAC or City Hall. Parking is not available at 66 Slater.
---
Jobline
Jobline provides an opportunity for employers to reach a targeted audience of communication and marketing professionals in Ottawa and for job seekers to find their next opportunity. Positions posted on Jobline can include opportunities in communications, marketing, public relations, government and media relations, writing, editing and translation services, consulting and more. Check out the opportunitues now!
Get Involved! Be a Volunteer!
Looking to grow your network and learn new skills? Have you been wanting to get involved in the community, but don't know how? We're looking to grow our team and volunteering with IABC is your chance to make lasting, meaningful connections in the Ottawa communications community. Join us! If you're interested, please contact volunteers@ottawa.iabc.com.
Become a Member!
IABC membership is more than discounts to events, it's an opportunity to add value to your career by joining a community of professionals that are constantly growing professionally, learning new communications skills and eager to meet new members. We offer exclusive opportunities to our members including access to the latest trends and best practices through a global lens. If you'd like to become a member, visit our website or contact membership@ottawa.iabc.com today!
---