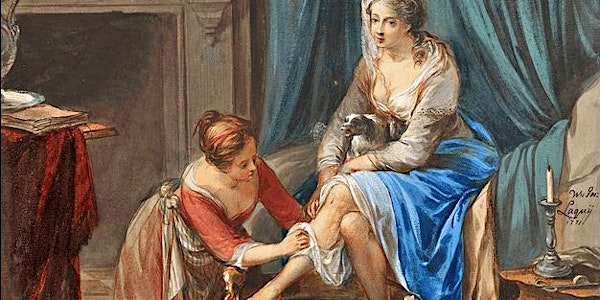 From Shingles to Tingles: Proto-Dermatology in the Early Eighteenth Century
Dr Katherine Aske discusses the ways skin treatments were shared within popular medical culture from the late 17th to early 18th century.
About this event
Throughout history, skin has been a crucial source of medical knowledge in both domestic and professional healthcare. Dermatological treatments for common skin issues, such as pimples, freckles, and other 'defilements' of the skin can be found in a wide range of sources, from manuscript recipe collections to domestic guides and cookbooks, beauty manuals and dispensatories. Professional texts were published too, such as Daniel Turner's 'A Treatise of Diseases Incident to the Skin' (1714).
Exploring similar treatments found in these various medical resources, Aske uncovers a collaborative exchange between professional and domestic medical culture. She demonstrates how the treatment of the skin could transcend social, gender, and educational boundaries and reveals the contribution women's domestic medical practices made to the development of modern dermatology.
Dr Katherine Aske is a literature and medical humanities scholar, currently examining proto-dermatology in the long eighteenth century. Her doctoral thesis focussed on female beauty in eighteenth-century literature and culture. She has published on physiognomy, skincare, and beauty, and is currently working on her first monograph, 'Being Pretty: Understanding Beauty in the Long Eighteenth Century'.
You will be emailed a link to join this event 24 hours and 1 hour before the session begins. The link to join the session can also be found at the bottom of your Eventbrite confirmation email. If you don't receive the Eventbrite emails, please check your spam folder or contact nlsevents@nls.uk for assistance.
When you book this event, your personal information will be held and used by the National Library of Scotland and Zoom for the purposes of allowing you to join the event. We also use some of the information for audience research purposes. We expect attendees to behave respectfully towards presenters, guests and other audience members. For full information about how the Library will hold and use your personal information, see our privacy pages, in particular our event booking privacy notice (https://www.nls.uk/privacy/events-notice/).'
(Image source: ttps://commons.wikimedia.org/wiki/File:Peinture_d%27une_jeune_femme_faisant_sa_toilette_18e_siècle.jpg)
(Image License: Willem-Joseph Laquy 1771., CC BY-SA 4.0 <https://creativecommons.org/licenses/by-sa/4.0>, via Wikimedia Commons)