Learn about Strategist careers from our Creative Strategy Students
About this event
Curious about strategy careers? Now's your chance to hear from current Creative Strategy Students! Expect a candid fireside chat with empowered students who are finishing MAD's Creative Strategy Portfolio Program with strategy internships at Canada's top advertisement agencies.
MAD School of Ideas Toronto is hosting a chat with three of our Creative Strategy students, Morgan Hamilton (Strategy Intern at Rethink), Sabesh Bala (Derivatives and Options Trader), and Jessica Goldentuler (Strategy Intern at McCann Canada).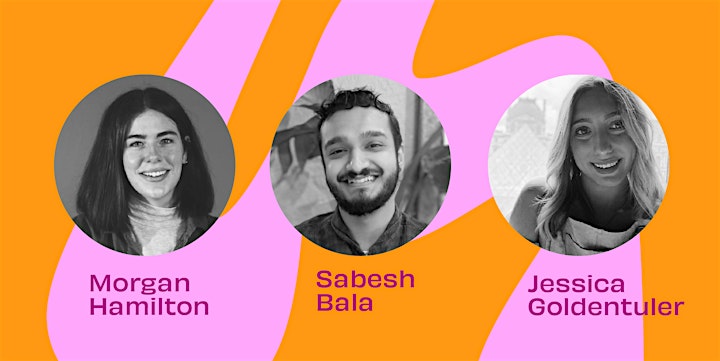 Topics our current Creative Strategy students will cover:
What made them pivot their careers into strategy
Deciding factors to Creative Strategy
Their experiences starting a program virtually
Tips and tricks to help you succeed
How to get started in the industry
At the end, there will be a Q&A where they can answer questions you have for them!
Join us LIVE ON ZOOM this Wednesday May 19th at 6:30PM EST
Who is this for?
This is an event specially for those interested in learning more about our Creative Strategy Portfolio Program and those who want to learn how to navigate through the industry.
The Zoom call will open at 6:30PM EST. The talk starts at 6:40PM EST
Organizer of From Strat to Finish → Creative Strategy