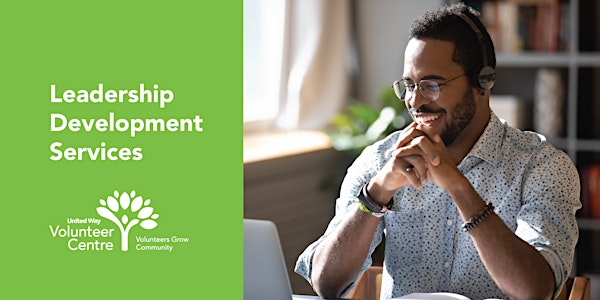 From Strategy to Action: Implementing Your Strategic Plan Workshop
Leadership Development Services Workshop - From Strategy to Action: Implementing Your Strategic Plan Workshop
About this event
United Way KFL&A Leadership Development Services Workshop
From Strategy to Action: Implementing Your Strategic Plan
Strategic choices have a powerful impact on whether or not your agency will thrive in the future. But to develop a plan with impact, you must make pivotal choices that are well-informed, provide clear direction, and align your efforts in support of your organization's vision, mission, values and goals.
Then you come to the next step — taking action. The best laid plans deliver the most value only when they are implemented effectively. There are key factors to consider.
Building on last year's session on strategy development, participants in this session will:
Learn about best-practice approaches and options for strategy development.
Learn how to translate your strategic plan into effective action and outcomes.
Best practices will be peppered with practical tips, examples, and tools to help you execute your own strategic plans.
Facilitator: Rob Wood, President & CEO of 8020Info, is actively involved as a consultant on a variety of strategic planning, research, public consultation, marketing communications and change management projects. He is also busy as a facilitator – in a typical year he would lead more than 100 focus group or planning sessions, public meetings, and workshops. He is a long-time volunteer facilitator of LDS workshops.
Note: For Senior Staff, Managers, Volunteers and Board Members - Fee: $10.00
About Leadership Development Services: United Way strengthens the voluntary sector by providing training and workshops to local volunteers and boards of directors. Our volunteer Leadership Development Services program provides workshops and custom training sessions to nonprofit organizations throughout Kingston, Frontenac, Lennox & Addington.
Cancellation Policy: If you are unable to attend a workshop for which you have registered, you may designate a substitute to take your place. If no one from your organization is available, a full refund or credit can be provided if advance notice of five (5) business days is given to United Way. Please contact ciassociate@unitedwaykfla.ca if you require a refund.