Location
PNE Forum
2901 East Hastings Street
Vancouver, BC V5K 5J1
Canada
From the Ground Up is a truly unique trade show to highlight undiscovered BC food & bev brands on the cusp of becoming household names!
About this event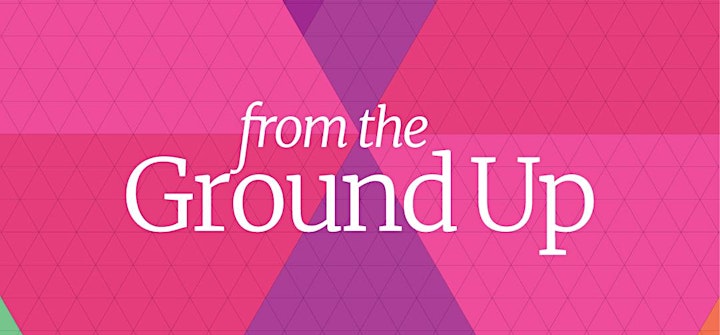 Presented in collaboration with BC Food and Beverage, Good to Grow's 4th annual From The Ground Up Trade Show is on May 26, 2022, 11 am-5 pm, in Vancouver in the PNE Forum.
This year's trade show is bigger and better than ever as we expand from 37 exhibitors to 55+ exhibitors!
Please join us on May 26, 2022 if you are a:
buyer for retail, food service, or institutional food service;
chef or restauranteur focusing on B.C. local and food security;
distributor;
food service provider;
broker;
media focused on all things food, beverage, and local;
investor interested in local food brands;
or an organization looking to source local food and sustainable options for your business and employees
We created this 100% B.C. local industry-only event to connect you with talented local food and beverage processors and provide you the opportunity to be one of the first to see new and emerging B.C. food and beverage brands ready to hit the market.
All products will be BC made with a focus on innovation and a bonus on use of some or all local ingredients. Each vendor goes through a jury panel where all aspects of their products and business are evaluated to ensure they have the tools to support growth and increased distribution.
Awards for "Outstanding New Product" are announced from 5-530pm. Don't forget to vote before you go!
Your ticket includes all day parking and one drink ticket for the after party.
*There will be no soliciting at this event*
If you are unsure if you should attend please reach out to info@goodtogrowproducts.com.
Any tickets purchased with the intent to solicit will be refunded, less the Eventbrite processing fee.
WHAT THE ATTENDEES OF LAST YEAR'S SHOW HAD TO SAY:
"It was a great show, and I've told all my colleagues that we will likely end up carrying 90% of the items in the show which is an unprecedented rate of acceptance. Our company has considered this one of the best shows in the field of many contenders since its inception." - Georgia Main Food
"The show was definitely worthwhile… We came away with numerous ideas, better educated and definitely motivated to build our local offerings in the Campuses we operate. I believe we have connected with over a dozen vendors from the show. Looking forward to next year's bigger and better show." - Chartwells BC (Compass Group Canada)
"Good to Grow Trade Show was such an amazing event!! It was like a one-stop-shop!! Cannot wait for next year!!" - Dean's Dairy and Specialty Foods
"From the Ground Up was filled with a comprehensive and valuable variety of local vendors. We walked away with several new contacts and look forward to working with them in the future!" - Fresh Prep
"I have been to the From the Ground Up event the last 3 years and every year it gets better! - Stong's Market
"What an incredible show you folks put on. The energy and innovation from all the local companies were fabulous." - Simon Fraser University