From the Real World to Photography
When and where
Location
HR MacMillan Space Centre 1100 Chestnut St Vancouver, BC V6J 1A1 Canada
Refund Policy
Contact the organizer to request a refund.
Description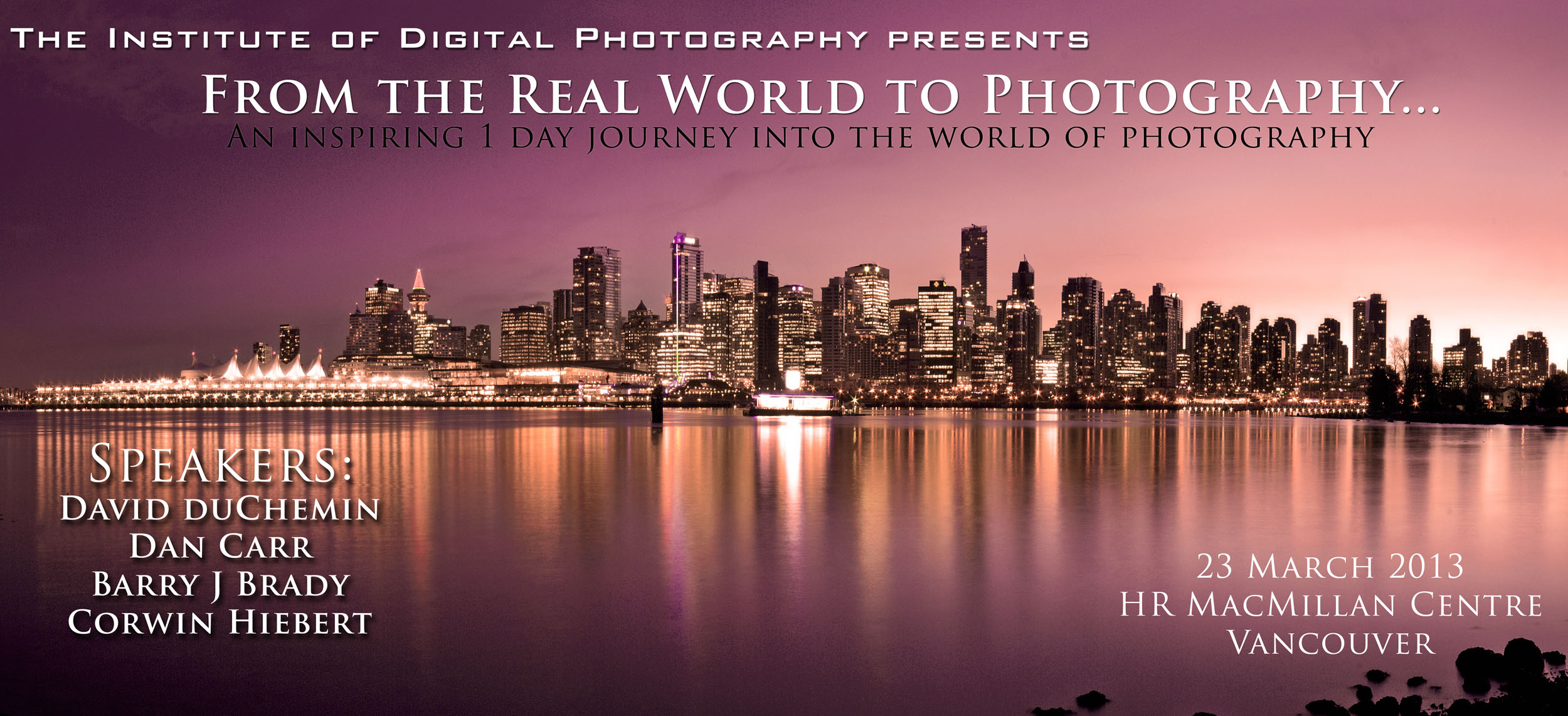 About this event:

From the Real World...to Photography

If you are a hobbyist photographer and want to learn how to earn some additional income from your photography or perhaps you are considering making the leap yourself, then this is the place to be. If you have ever wondered how you can make the leap into full time photography, then you NEED to be at this seminar!
Many fulltime photographers started out their career as...well, as something other than a photographer. At some point in their lives, there was a desire or passion to move across to Photography. This event is about 3 photographers who have made that leap of faith and a business manager that helps creatives grow their business. They will tell you about their life before photography and their lives now as a full time photographer.
Their presentations will be exciting, insightful, inspirational and instructional. You will hear from photographers such as David duChemin, once a comedian, now a world and humanitarian assignment photographer. Dan Carr was an aerospace engineer and then left the UK , moved to Whistler and is now a ski and motorsports photographer. Barry J Brady was previously a strategist and marketer for a large international bank and is now a commercial photographer and runs a photography training school in Vancouver.
You will hear how they managed to move from a "normal" career to an "are you crazy" career, you will hear what motivates them, scares them but above all, what makes them do what they do. They will tell you why and how they do it and keep doing it.
It is one thing to take the leap of faith and change your passion or hobby into your career, but it is quite another thing to make a living doing it. That is where the fourth speaker comes in. Corwin Hiebert is a business manager for creative freelancers and entrepreneurs, he will give you insight and tips on how to make that leap from a business perspective, he recently wrote a book on the subject called Living the Dream.
This seminar will motivate, inspire and give you the tools to make the next steps into making your passion your career.
Speaker Bio's
David duChemin - world & humanitarian assignment photographer
Website: www.davidduchemin.com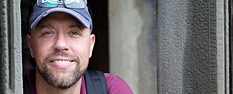 David duChemin is a world & humanitarian assignment photographer, best-selling author, digital publisher, and international workshop leader whose nomadic and adventurous life fuels his fire to create and share. Based in Vancouver, Canada, when he's home, David leads a nomadic life chasing compelling images on all 7 continents.
When on assignment David creates powerful images that convey the hope and dignity of children, the vulnerable and oppressed for the international NGO community. When creating the art he so passionately shares, David strives to capture the beauty of the natural world.
David's travel has taken him through winters in Russia and Mongolia, a summer on the Amazon, spending time among nomads in the Indian Himalayan and remote Northern Kenya. He's done assignment work in Ecuador, El Salvador, Dominican Republic, Haiti, Ethiopia, Malawi, DRC, Rwanda, Uganda, Bangladesh, among others, and pursued personal work in places like Iceland, Antarctica, Tunisia, Cuba, Vietnam, Kenya, and Italy.
Drawing on a previous career in comedy, David is a dynamic and engaging itinerant presenter and educator. A driven artist, creative professional, entrepreneur and life-long adventurer, David educates and inspires through stunning visuals and hilarious travel stories, and insights, from a life spent outside and abroad.
Dan Carr - Ski and Motorsports Photographer
Website: www.dancarrphotography.com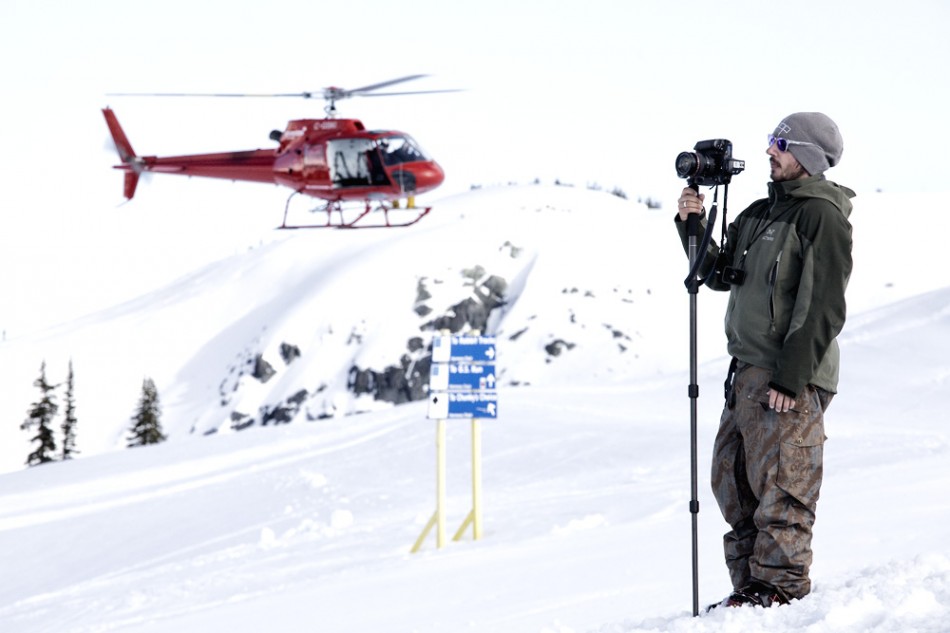 Born in the UK , Dan took a gap year in Whistler, British Columbia after high-school which planted the seed for a mountain obsession. While his passion for mountain life took a backseat as he finished a degree in Aerospace Engineering in England, it wasn't long before he returned to the mountains to start his photography business.
In the summer Dan shoots a range of photographic subjects but specializes in motorsports. He also provides photographic consultation for local British Columbian businesses. In 2010 Skiing Magazine wrote:
"The work of Whistler-based ski photographer Dan Carr has been featured in ski magazines and commercials across the world. After earning a degree in aerospace engineering, the UK-born Dan Carr moved to Vancouver, BC. A lack of formal photography training didn't stop him from becoming a Telus Pro Photographer Showdown finalist (2008) and one of the ski industry's most highly esteemed photographers."
Dan is a senior photographer for the Canadian ski magazine Skier and his work has also been featured in ski and snowboard magazines from Japan to Canada and everywhere in between as well as innumerable commercial campaigns for an ever widening list of clients which includes top ski resorts such as Whistler Blackcomb, and outdoor sports companies such as Salomon and Oakley.
Barry J Brady - Commercial and Landscape photographer, photography educator
Website: www.barryjbrady.com and www.instituteofdigitalphotography.com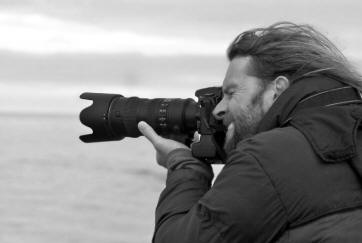 Barry has been a fulltime photographer since 2008. He left the world of marketing and strategy at a bank and becoma a fulltime photographer. Specialising in Commercial Photography and Fine Art Landscape Photography, he has photographed top resorts and venues as well as international brands. He is a contributor to Getty Images. Getty Images is a leading provider of digital media worldwide, creating and distributing a range of assets – from royalty-free stock photography and editorial images to footage, music and multimedia – that help communicators around the globe tell their stories.
In 2012, Barry started the Institute of Digital Photography in Vancouver BC and teaches beginner, experienced amateur and aspiring fulltime photographers on Photography and Image editing techniques.
Corwin Hiebert - Business Manager for Creatives
Website: www.corwinhiebert.com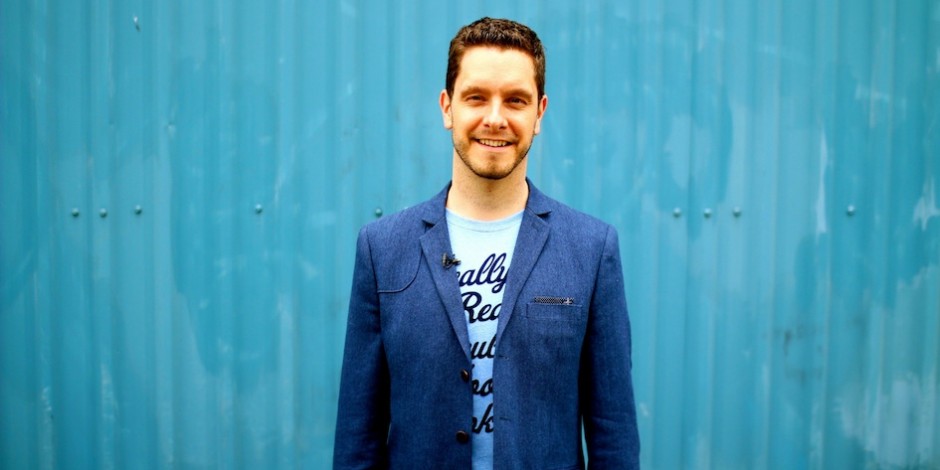 Corwin Hiebert is a business manager for creative freelancers and entrepreneurs. He cares about the 'why' and the 'how'. Topics like marketing, idea generation, creativity, collaboration, and effective administration for emerging small business are just some of the subjects he tackles from the stage.
Through his boutique management firm (Taendem Agency) Corwin provides management and marketing services to creative talent such as world-renowned photographer and best-selling author David duChemin. He has the real-world insights and experience necessary to inspire and challenge creative people and independent creative service providers.
Corwin is an engaging speaker with a compelling presence that will motivate and educate creatives of all kinds. His talks are creative, fast-paced, comedic, and he gets amazing feedback. He helps entrepreneurs embrace the journey of pursuing their creativity and its commerce.
Schedule for the day:
Time
Item
Speaker
9:30
Registration
10:00 - 10:05
Welcome
Barry J Brady
10:05 - 11:30
Presentation
Dan Carr - Ski and Motorsport Photographer
11:35 - 12:35
Presentation
Barry J Brady - Commercial Photographer and Lecturer
12:35 - 13:30
Lunch
13:35 - 15:00
Presentation
David duChemin - World and Humanitarian assignment photographer
15:05 - 16:30
Presentation
Corwin Hiebert -Business Manager for Creatives
16:30 - 17:30
Q & A
All speakers
17:30 - 17:35
Thanks and closing