Description
Please join us for an exquisite dinner and networking event
~ Wallet to Wealth ~
Meet ladies who have done it on their own from adversity to prosperity by helping others. Dynamic and powerful speakers come to us all in the spirit of giving ~ giving to our audience and giving to Halton Women's Place during November's Women's Abuse Prevention month.
Wallet to Wealth is a brand created to speak to women to help, mentor, educate and inspire women to living and leading empowered lives.
Enjoy a 3-course meal while listening to our female speakers share their story of how they found advantage in their adversity and how they built sustainable businesses that allowed them to lead empowered lives.
For more information visit our websitet www.wallettowealth.ca
Laura Avolese - Author and Speaker - her incredible life story reveals how she used forgiveness, spirituality, and determination to forge a happy life and successful career.
**Remaning speakers have been delayed due to COVID-19. Please stay tuned for more information as it becomes available**
*NEW THIS YEAR.....VENDOR TABLES!"
We are excited to welcome vendor at this year's event. Grow your business and connect with over 200+ women.
Please email us directly to inquire about reserving your table! whitney@wallettowealth.ca

Wallet to Wealth, hosted by Whitney Hammond (Sovereign Wealth Management) offers the opportunity for women to receive guidance and insights into female empowerment, finance, business planning, investing, estate planning and law specifically tailored to women.
Last Year's Speakers:
Kelly Childs - Co founder and co owner of Kelly's Bake Shoppe, entrepreneur, best selling author

Carm Bozzo - Development Manager for Halton Women's Place

Dr. Kristy Prouse - OB/GYN, Chief Medical Officer at the Institute for Hormonal Health

Priya Ali - Spiritual Mentor, Life Coach and the founder of 365 Living

Toni Harris Taylor - Certified Sales & Marketing Coach and Author

Jocelyne Pelchat - Founder of the Cornerstone Pilates

Constable Nadine Clarke - Older Adult Support officer with the Halton Regional Police

Whitney Hammond - CEO of Sovereign Wealth Management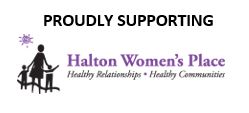 Investing in keeping women and children safe in our community.
Oakville Conference Centre, 2515 Wyecroft Rd, Oakville ON L6L 6P8
Doors open at 5:30

Dinner and speakers start at 6pm sharp