Description

The Guelph Wellington Local Immigration Partnership invites you to
A thought-provoking evening of theatre, art, and conversation about immigrants' experiences in Canada.
Join us for a deliciously catered night out and a "night out of context" in a community conversation about immigration experiences, challenges, and issues through professional theatre and an artist's talk, all hosted within the Danby Products Limited warehouse; an industrial context that is integral to the journeys of many new immigrants and refugees to Guelph and Wellington.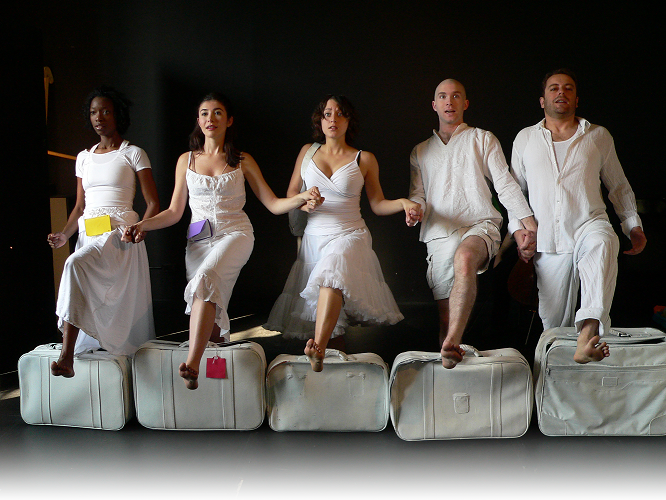 Photo Credit: Dwight Storring
YOUR TICKET INCLUDES:
"Seasons of Immigration," performed by MT Space Theatre
Set on a bare stage using simple props and costumes, the story is told through physical movement, light-hearted text with live painting and soundscape. The characters explore issues of adaptation, language barriers, racism, loss of parental control, and the need to maintain cultural integrity while struggling with a redefinition of self in a foreign land.
Developed in a workshop process, the Season of Immigration to the West is a collaborative work combining six performers, a director, a text developer, a dramaturge, a musician, a vocalist, a writer, a painter and the generous story-tellers who opened their hearts.
More about MT Space Theater here: http://www.mtspace.ca/
"Migrating from Here to There," Presentation by Artist Hiba Abdallah
What does it mean to be welcoming or hospitable? How do terms such as immigration, refugees and xenophobia affect our agency and responsibilities as a community?
Interdisciplinary artist Hiba Abdallah explores these questions through the lens of how we define place. As an artist frequently working in conceptual and text based practices, Abdallah will discuss the connections between civic agency, immigration and making things happen, together.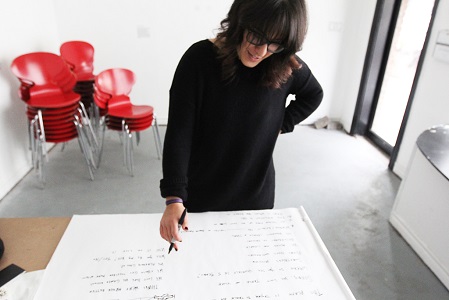 Photo: Hiba Abddallah
Delicious light refreshments

Quiet child-friendly craft table available during performances
Promotion Codes available for current clients of Immigrant Services Guelph Wellington and County of Wellington Settlement Services, and employees of Danby Products Limited.
For more information, EMAIL gwlip@guelph.ca, or CALL 519-822-1260 ext. 2625
This event is generously hosted by Danby Products Limited:

The Guelph Wellington Local Immigration Partnership is:



Organizer of From Where House? to Warehouse