Frump to Fabulous Makeover by Linda Ferguson, Fundraiser for Victoria Women...
Description
Frump to FABULOUS MakeOver in Victoria BC!
Have you ever wondered what it would be like to have the professionals give you a complete Total Body MakeOVER?
Well that is what we did in Victoria, BC on April 12th, 2018 and two lucky women were selected for this amazing opportunity of transformation.
These lucky women will be meeting once a month with the following experts, so that on September 12th, 2018 the Big Reveal of before + after will be showcased in Victoria, BC.
Our Experts:
Guest Speakers:

Susan Howard - Victoria Women's Transition House
Linda Watson - Empowerment Coach
Come out and join us for a Celebration Party of realizing that it is never too late to invest in yourself.
Looking GOOD has nothing to do with your age or dress size.
Find out what our lucky winners discovered about themselves and what their biggest Ah HA moment was, during this entire process.
When you put yourself 1st - you take your power and confidence back, then girl you are Unstoppable!
All guests will receive a Swag Bag upon arrival, appies and a Frump to Fabulous signature cocktail, plus have the opportunity to network and connect with other amazing women and share their stories!
Profits from all ticket sales will go directly to Victoria Women's Transition House Society, providing a safe, welcoming shelter, respectful counselling, support and advocacy.

To promote your business, please donate to the Swag Bags, by contacting Linda@LindaFerguson.ca
Want to find out more about this exciting event and ticket information, contact Carmel Chamberlain at carmel@wwbnvictoria.com
I look forward to seeing you on September 12th, 2018 for the Big Reveal!
Please share the hashtag #Frump2FabulousMe in all social media promotions and let's invest in us!
Presented by Linda Ferguson
Fashion Designer * Educator * Stylist.
Helping women of all shapes and sizes transition from Frump to FABULOUS is Linda's passion. From Clothing to Skincare to Lifestyle, educating women to be their BEST is what gets her excited, because Beauty comes in all shapes and sizes.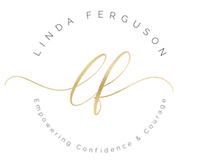 "Empowering Confidence & Courage"
Event in partnership with Westshore Women's Business Network



Friendly, Relaxed Networking for Women in Business
To donate to swag bags, please email Linda at Linda@LindaFerguson.ca
For event or ticket information please contact Carmel Chamberlain at carmel@wwbnvictoria.com
Photography by:

Event Graphics & Design by:

Onsite Social Media by:

1767 Island Highway
FIELDHOUSE building, located in lower lot
Overlooking golf course, across from the Q Centre Arena
Colwood, BC V9B 1J1